Hi
You made a great Job ! Very good Pictures and the best Battle Diorama !

Greetings
CARNUNTUM
---
One thing that strikes me more and more as I look at the shots is how the whole piece is "atmospheric", in the sense that the story telling really comes across from the pictures.
This is truly well done, with passion, and that also transpires.
Please keep posting!

Sala

p.s. I especially enjoy the smoke effects on parts of the battlefield.
p.p.s. The flags are also quite beautiful.
---
Beiträge: 488
Registriert: Do 10. Aug 2017, 13:39
Thank you once again for everyone's kind comments they are most appreciated and inspire me to keep up the pace.

Thank you Sala for the comments on the flags. These are Nap flags printed out on the computer. I mount the glued flag and then 'drape' it whilst the glue is drying.Cotton cords are then added and painted giving a nice effect. I personally do not like square flags on units as they are not realistic unless a force ten wind is blowing.

The main antagonists have now arrived and the French are in the ascendency.

I am currently fighting the next move and hope to have some more pictures soon.

Thank you again.

Chris
---
Good work - looks really good !
---
Great work again my dear Mr. Dodson!
Compliments for the detailed painting of the Highland-infantry.

Regards,

Cryns
---
Beiträge: 488
Registriert: Do 10. Aug 2017, 13:39
The Battle of Quatre Bras 16th June 1815
Timeline 4.20PM
1st French Brigade, Marechal-de-camp Baron Pierre-Francois Bauduin commanding, is making good progress against a faltering resistance in the Bois de Bossau.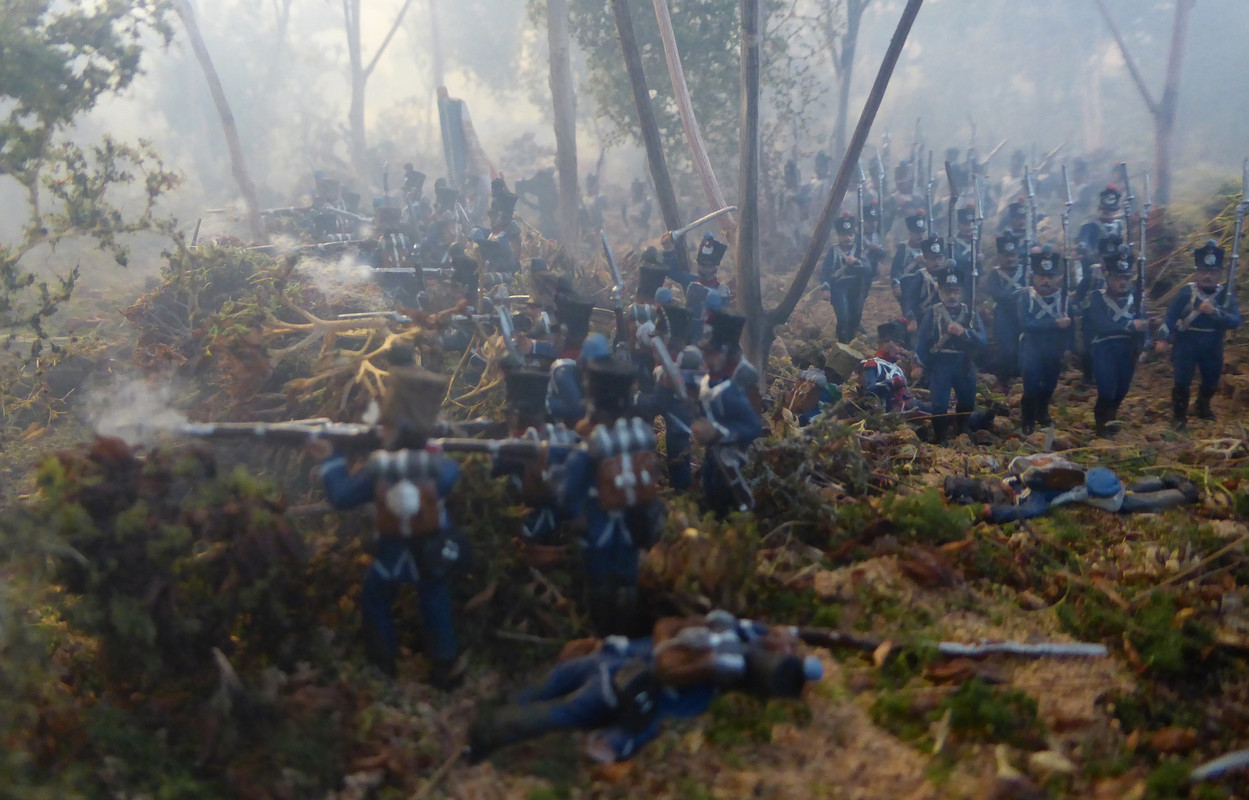 Brunswickers from the Avantgarde, under Major Adolf von Rauschenplatt comprising Gelernte-Jager and Light Infantry deploy in support of their Nassau and Belgian comrades.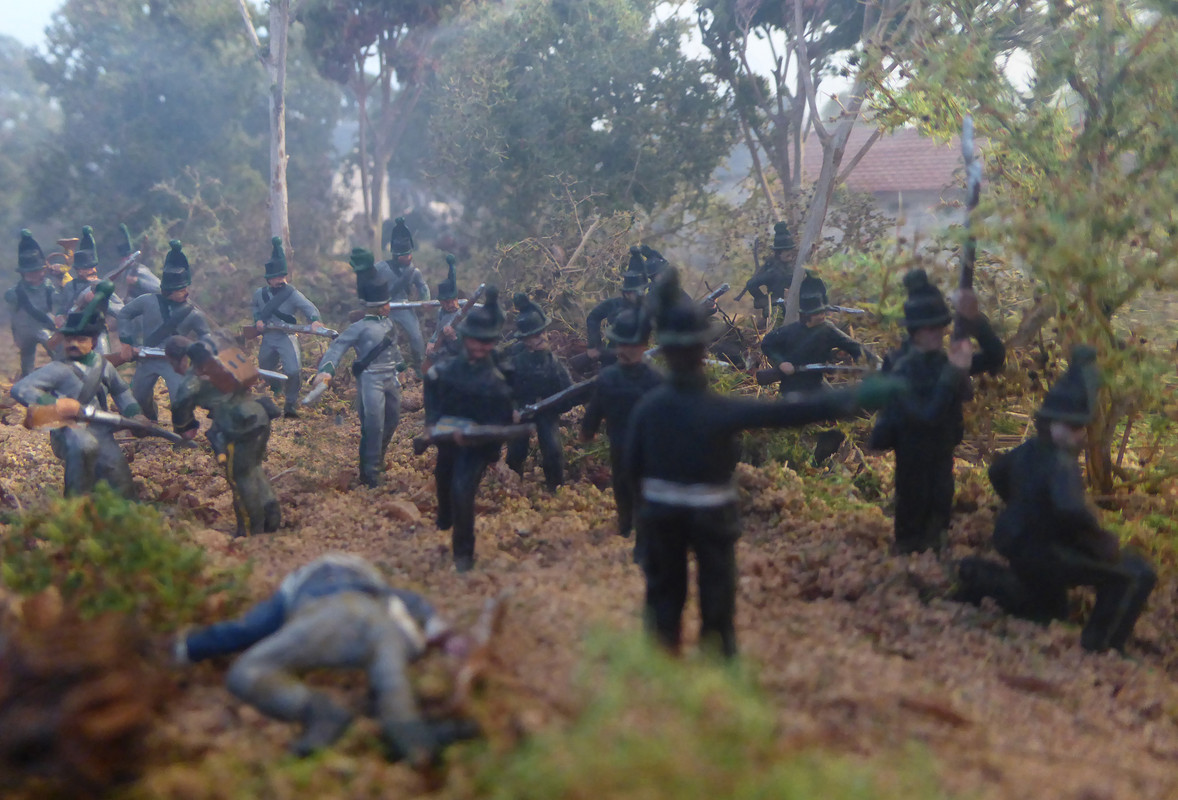 French artillery assembled on the Heights of Gemioncourt are engaging the British infantry of Picton's 5th British Infantry Division.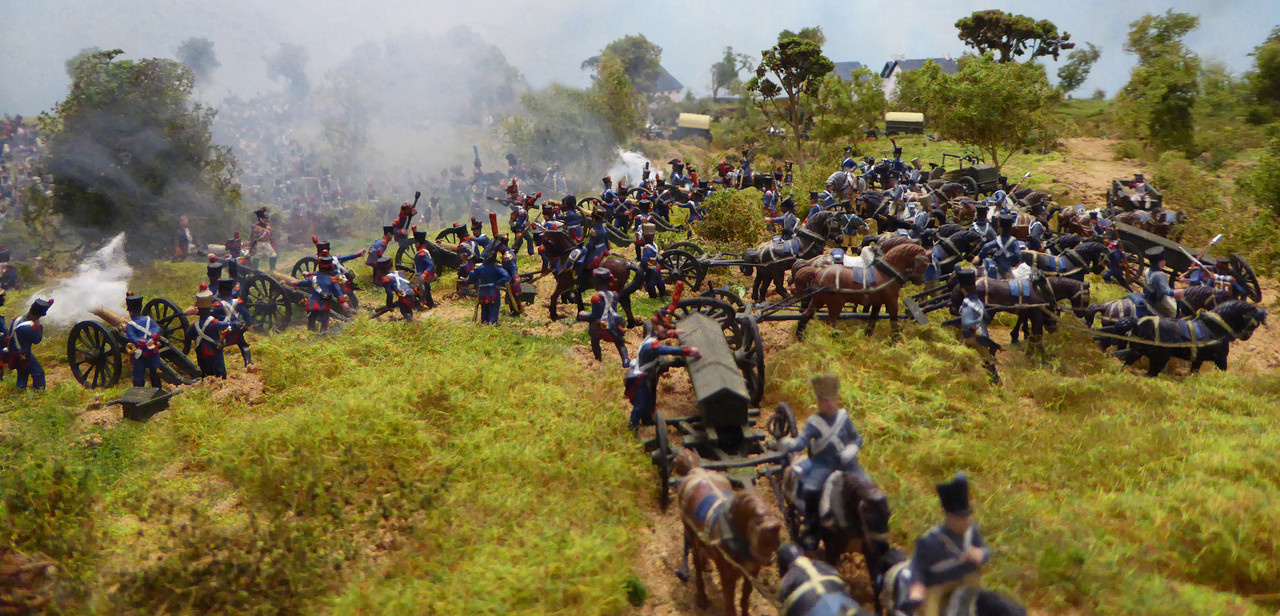 British and Hanoverian artillery units are now in action giving the Duke some much needed artillery support.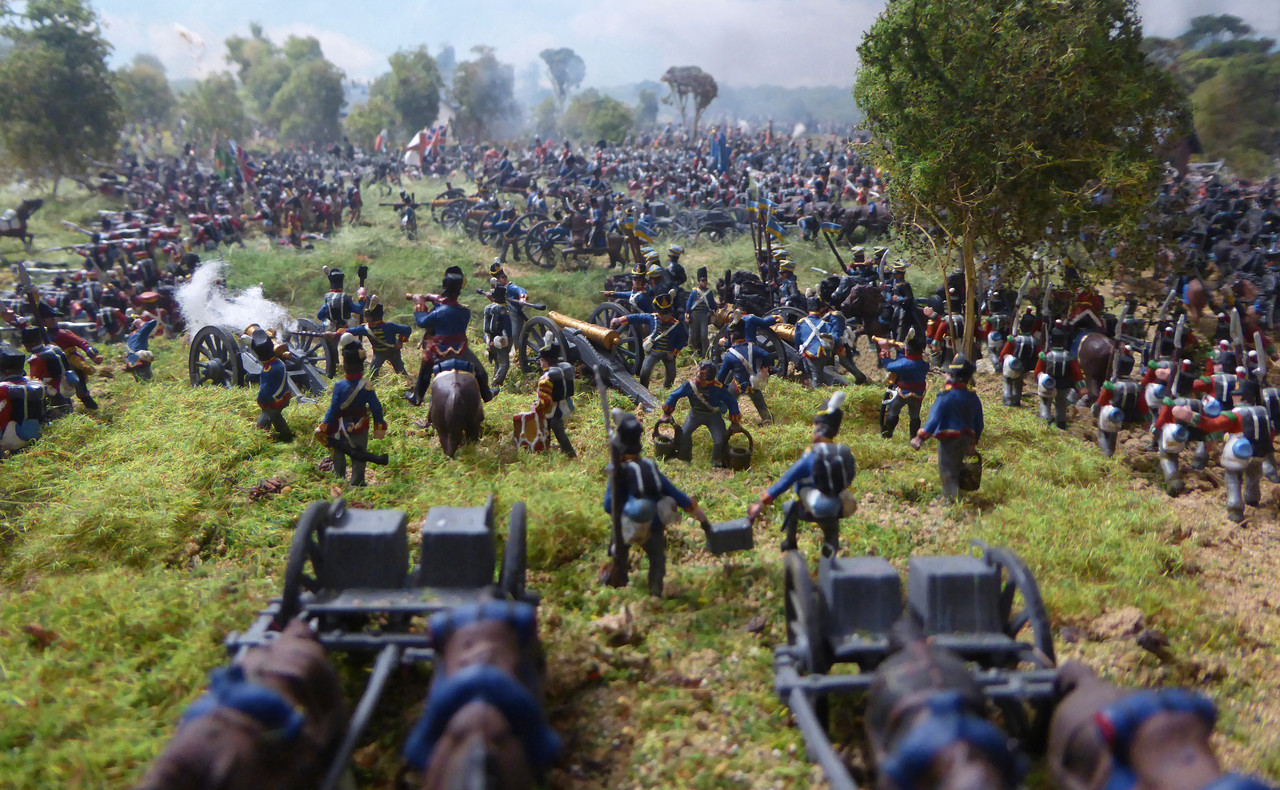 Having routed the initial Nassau opposition, the French 1st Infantry Brigade, Marechal-de-camp Baron Jean-Joseph Gauthier is now confronted by His Britannic Majesty's 42nd Regiment of foot, The Black Watch, Lieutenant-Colonel Sir Robert Macara, commanding.
This unit is supported by 44th Regiment of foot, the East Essex, commanded by Lieutenant-Colonel John Hammerton.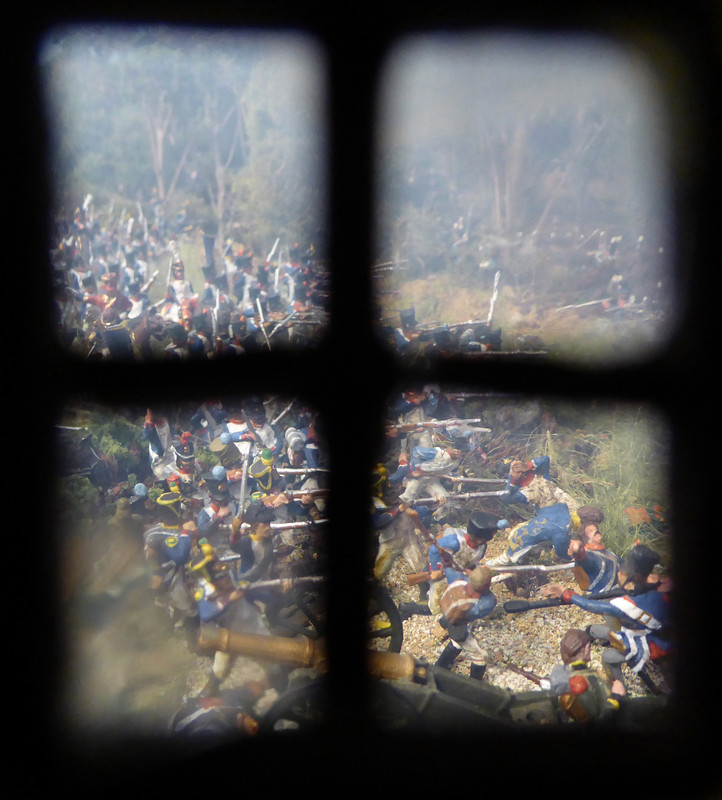 Contemporaneously, Marechal Ney, is located by an aide de camp from 2nd Brigade 11th French Cavalry Division and informed that Lieutenant-general Samuel-Francois, Baron L'Heritier is awaiting orders.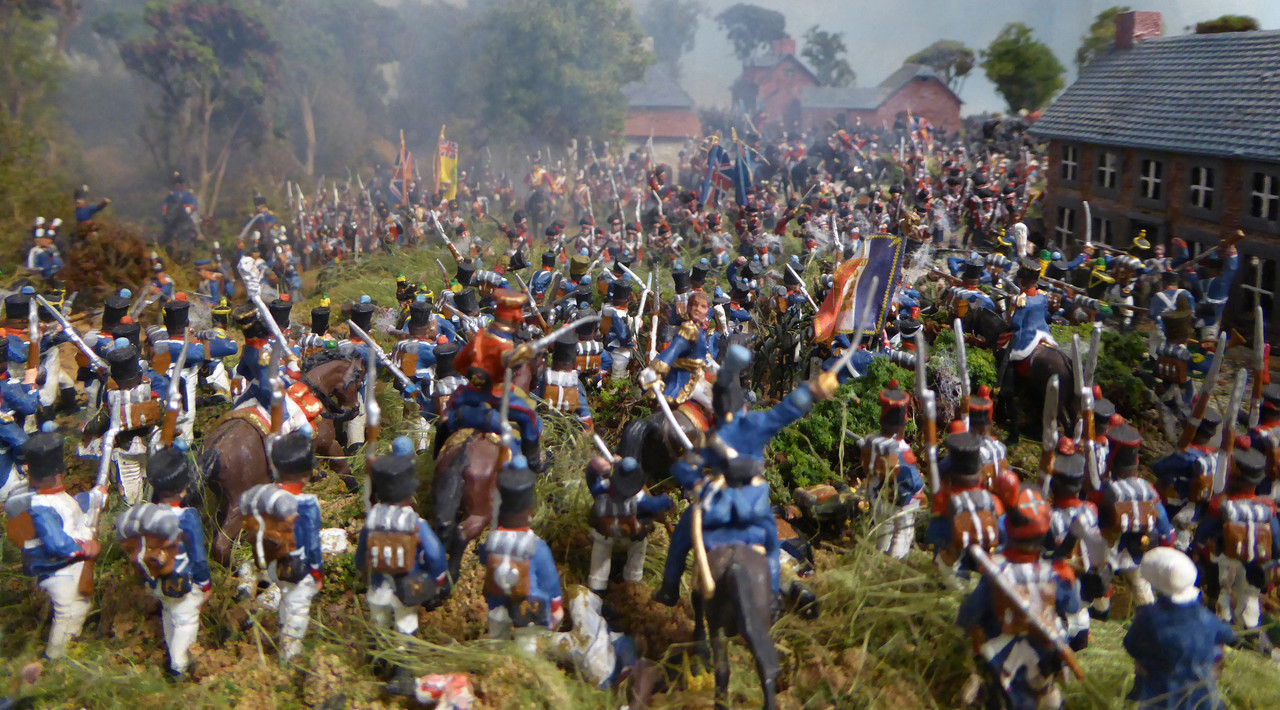 Meanwhile, French 2nd Infantry Brigade, Marechal-de-camp Baron Jean-Louis Soye is advancing rapidly down the Brussels road towards the crossroads in support.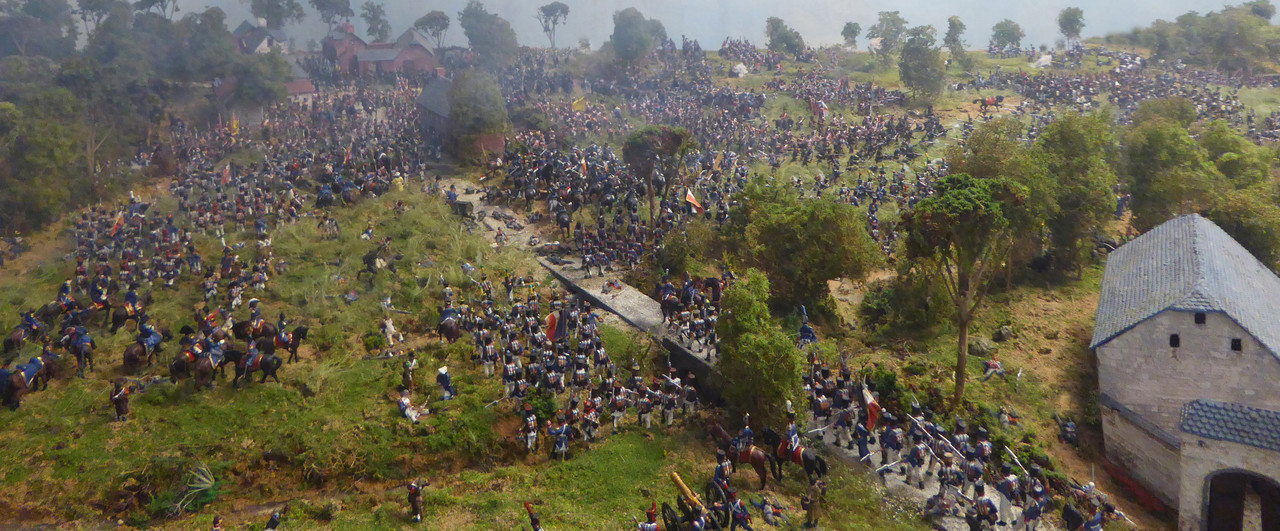 The Duke is heartened by the arrival of the Brunswick Hussars, Major Frederich von Cramm in command.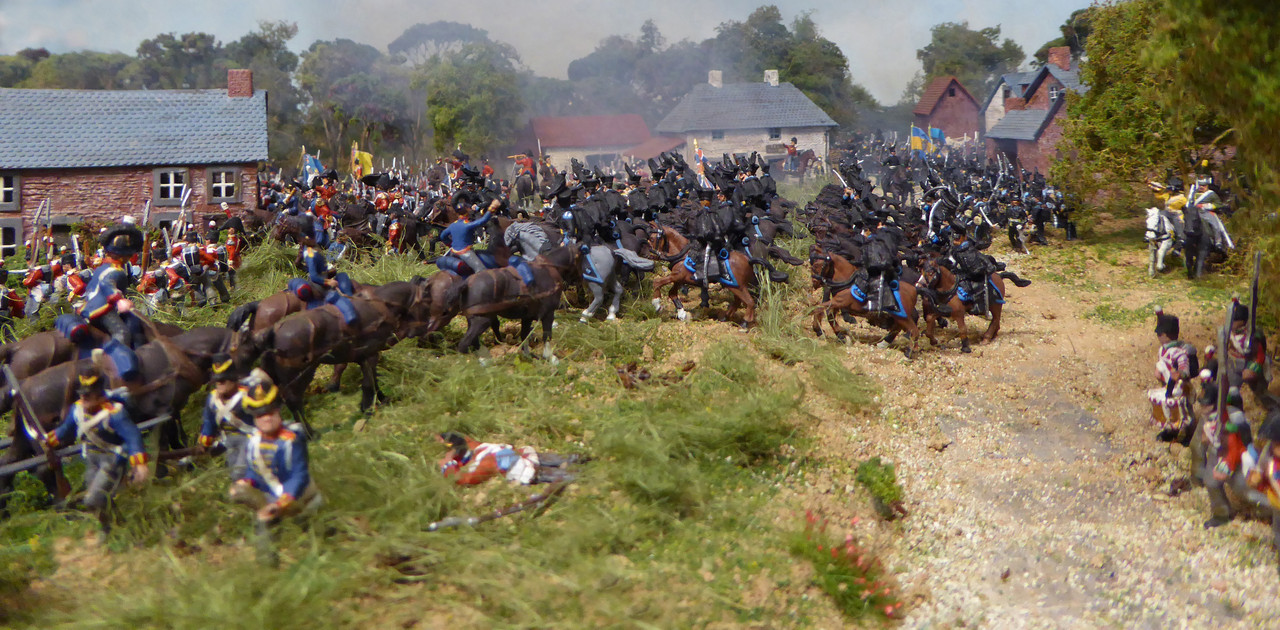 On the Allied left the 6th Dutch Hussars, Lieutenant-Colonel Willem Boreel having seen off the French 6th Chevau-Legers-Lanciers are assailed by by their comrades from the 5th, Colonel Jean-Francois Jacqueminot comanding.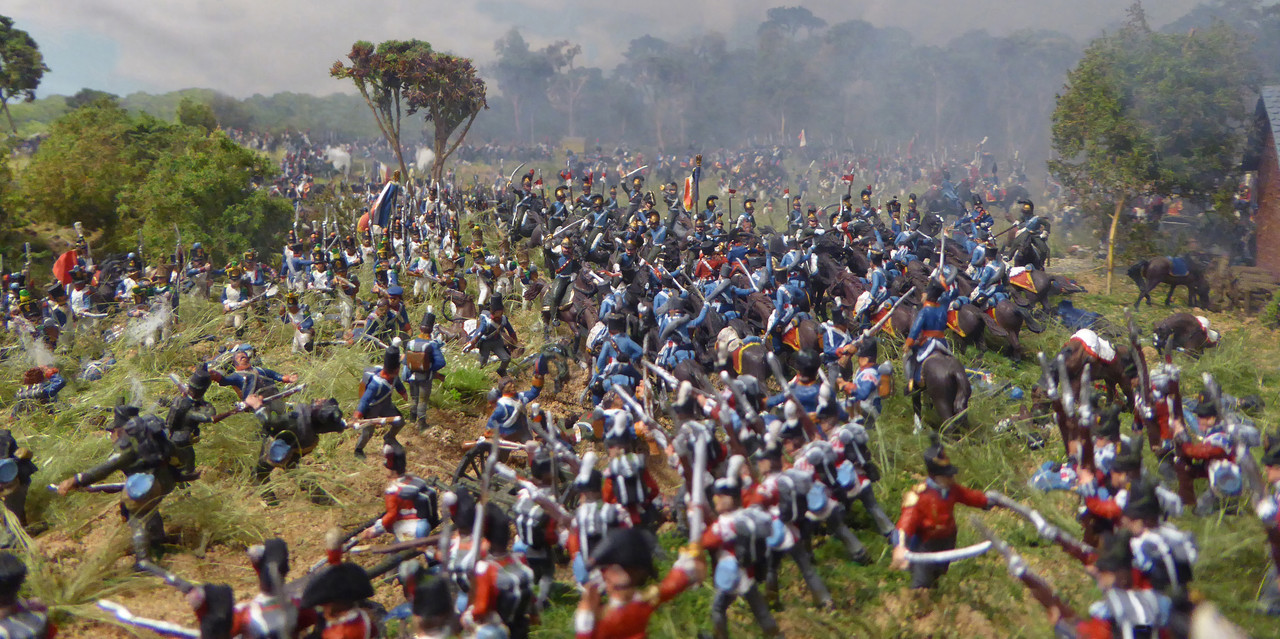 French 5th Infantry Division, Lieutenant-general Baron Gilbert-Desiree Bachelu has now crossed the Gemioncourt stream and is attacking 8th British Infantry Brigade, Major-General Sir James Kempt.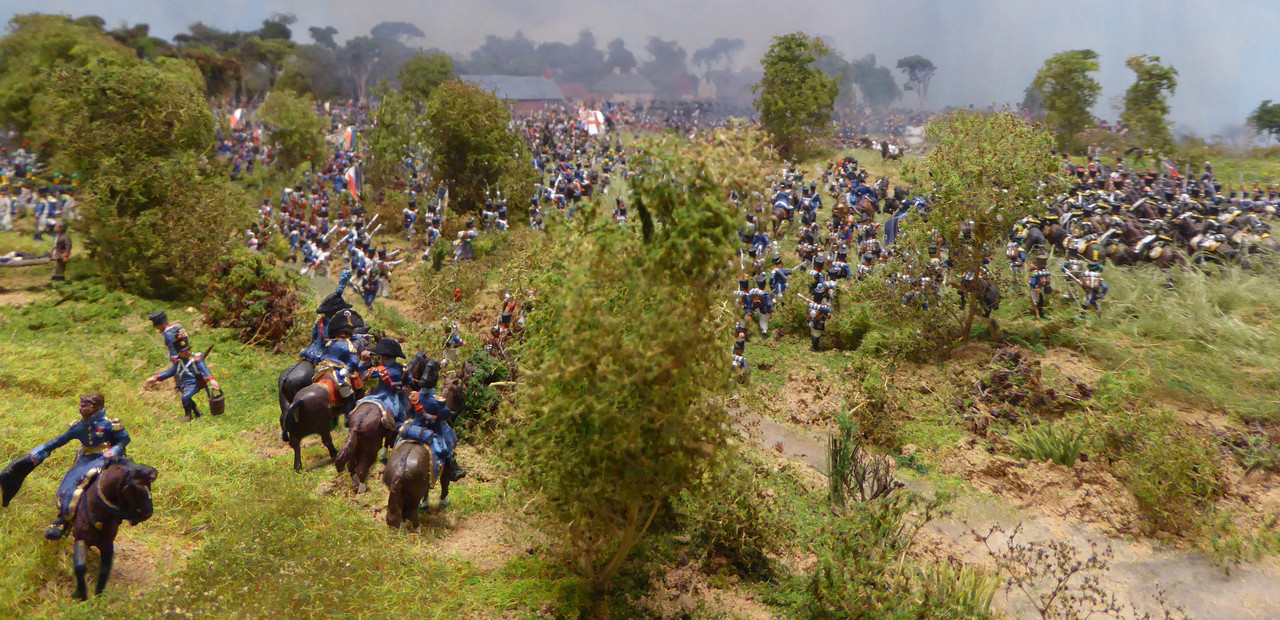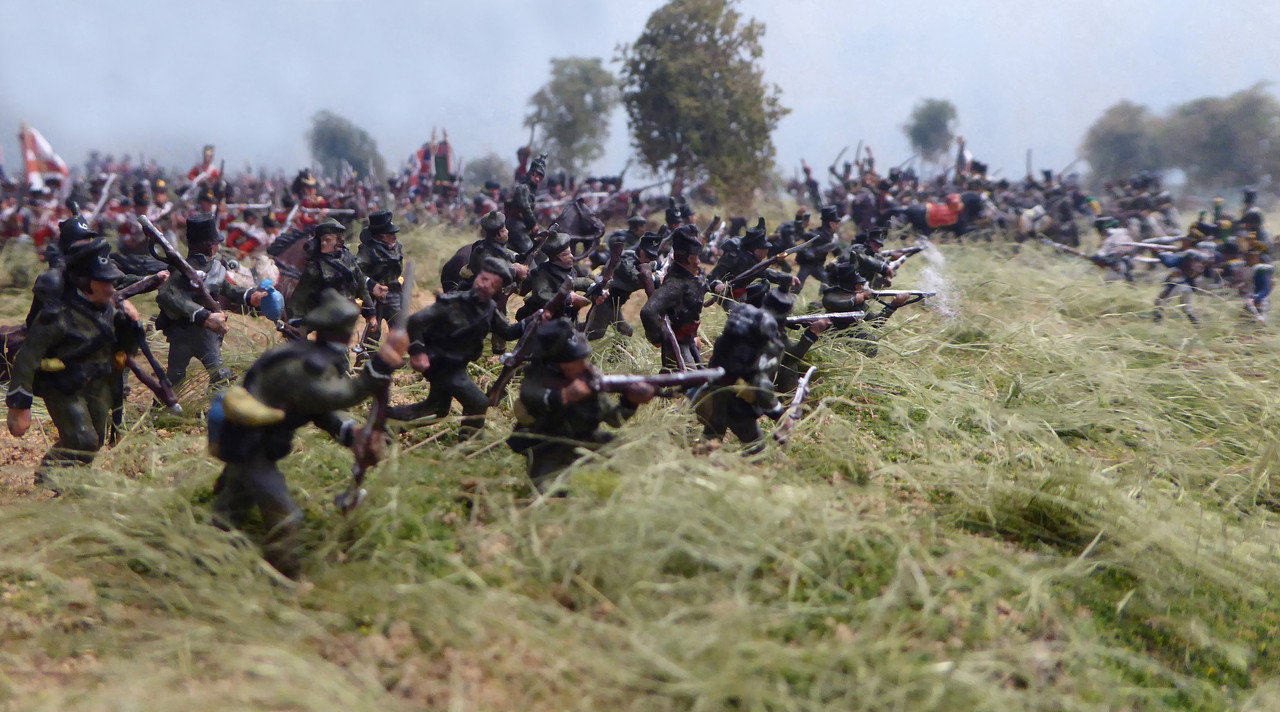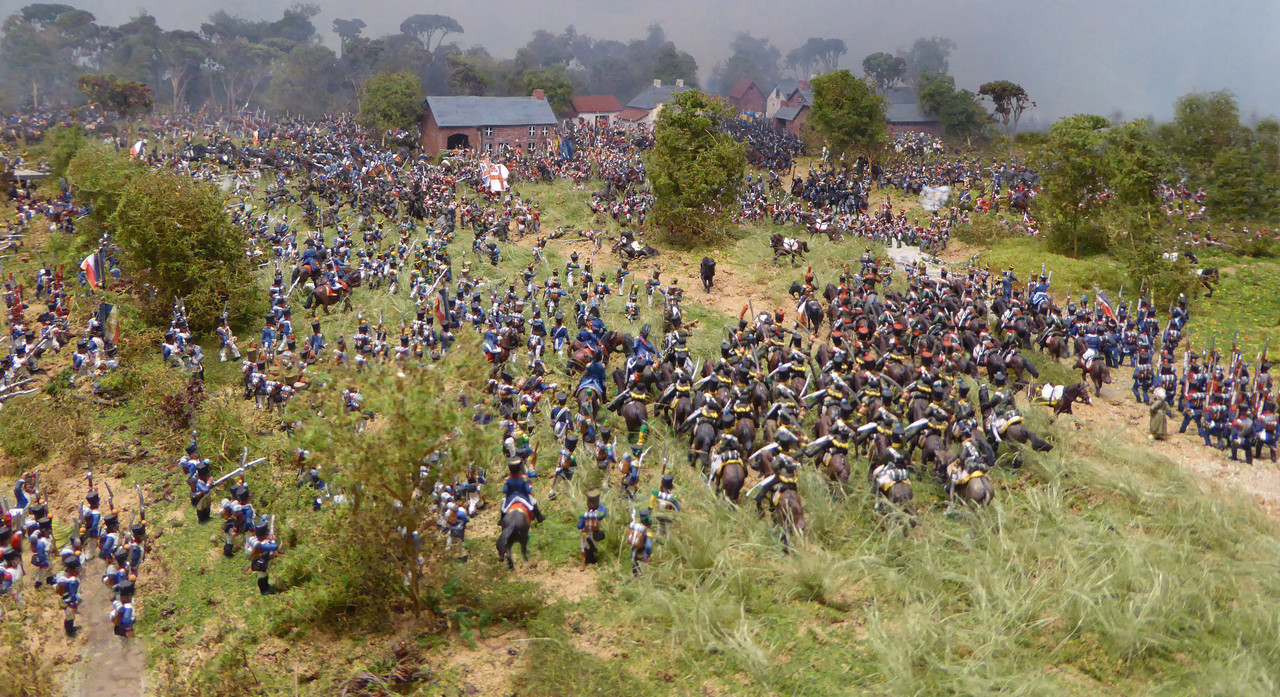 The Allies are now engaged along their whole front as well as their left flank on the Namur road.
3rd British Infantry Division, Lieutenant-General Count Carl von Alten, the nearest reinforcement is nearly an hours march distant.
For England and St. George. Advance!
---
Du solltest ein Buch dazu machen. Es ist wie Geschichtsunterricht, dazu werden deine Szenen immer perfekter.
Das sind echt tolle Projekte, die du machst.
Liebe Grüße, Wolle
---
I say it again..........Whow,speachless !! Super good Pictures !
---
Another great installment.

I think the picture that best encapsulates your use of smoke is this one;


Here, the cotton wool just blends in perfectly. Awesome shot.


My two "eagle eye" favourite ones:




But to me, the one that takes the cake is this one, for its intimacy.


Keep it up!
Sala
---
Beiträge: 191
Registriert: Fr 21. Sep 2018, 11:10
Oh wow ... this is very near to a movie
Grüßle vom schönen Bodensee

Matthias

Der Schlüssel zum Glück ==> Einfach mal zufrieden sein!
---