Re: The Battle of Quatre Bras 16th June 1815
Verfasst: Mi 19. Feb 2020, 17:51
The Battle of Quatre Bras 16th June 1815
Timeline 5.10PM
Overview
The Allied left flank is under serious threat as 6th Chasseurs a Cheval, Colonel Paul-Eugene de-Faudouas, rout their Hanoverian opponents and penetrate the Allied rear.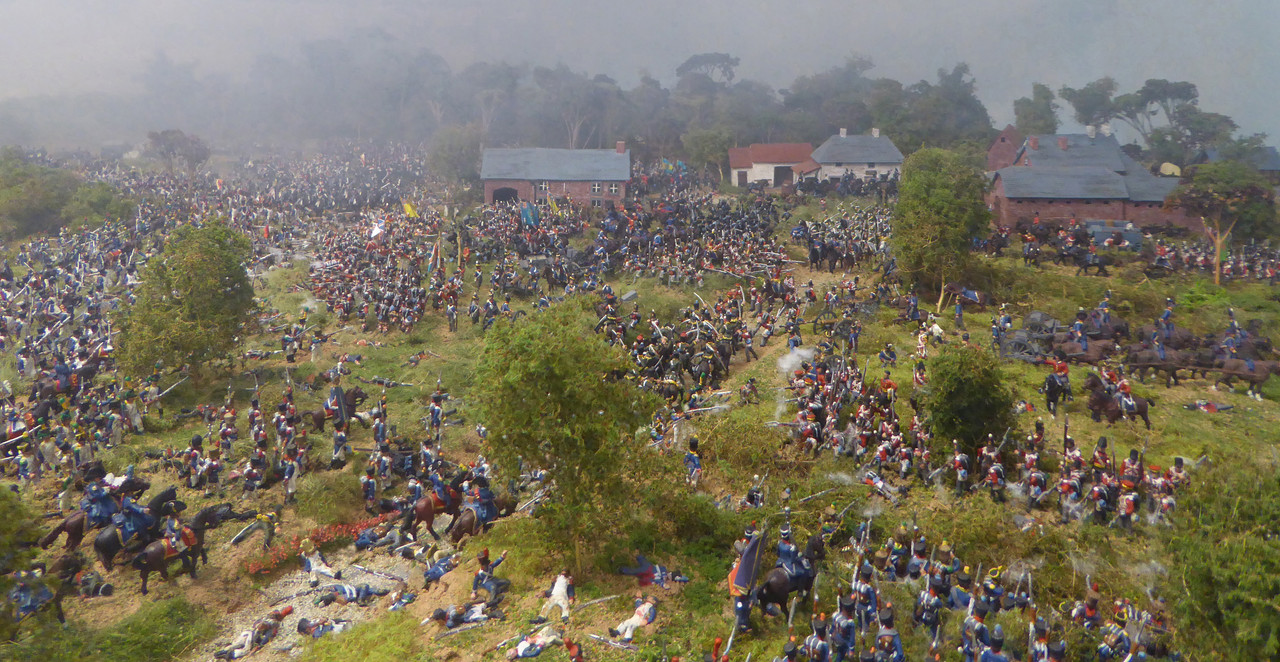 General Willem, the Hereditary Prince of Orange-Nassau is personally leading the reformed 5th Belgian Light Dragoon regiment, along with Major-General Baron Jean-Baptiste van Merlen to counter their advance.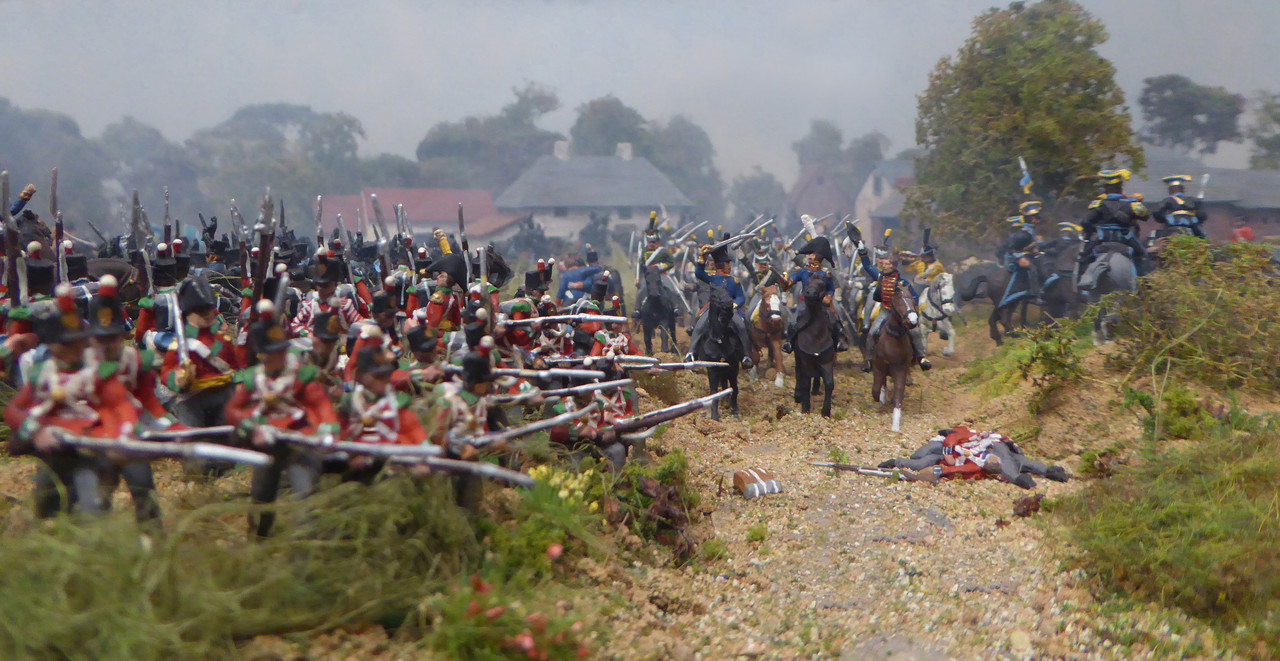 The Chasseurs are supported by French 5th Infantry Division, Lieutenant-general Baron Gilbert-Desiree Bachelu whose advance has caused the 79th Regiment of foot to retire to a new position as the Allied defence perimeter is threatened with envelopment.
8th British Infantry Brigade, Major-General, Sir James Kempt has been forced to form square as the French cuirassiers of French 2nd Cavalry Brigade, Marechal-de-camp Baron Marie-Adrien Guiton approach.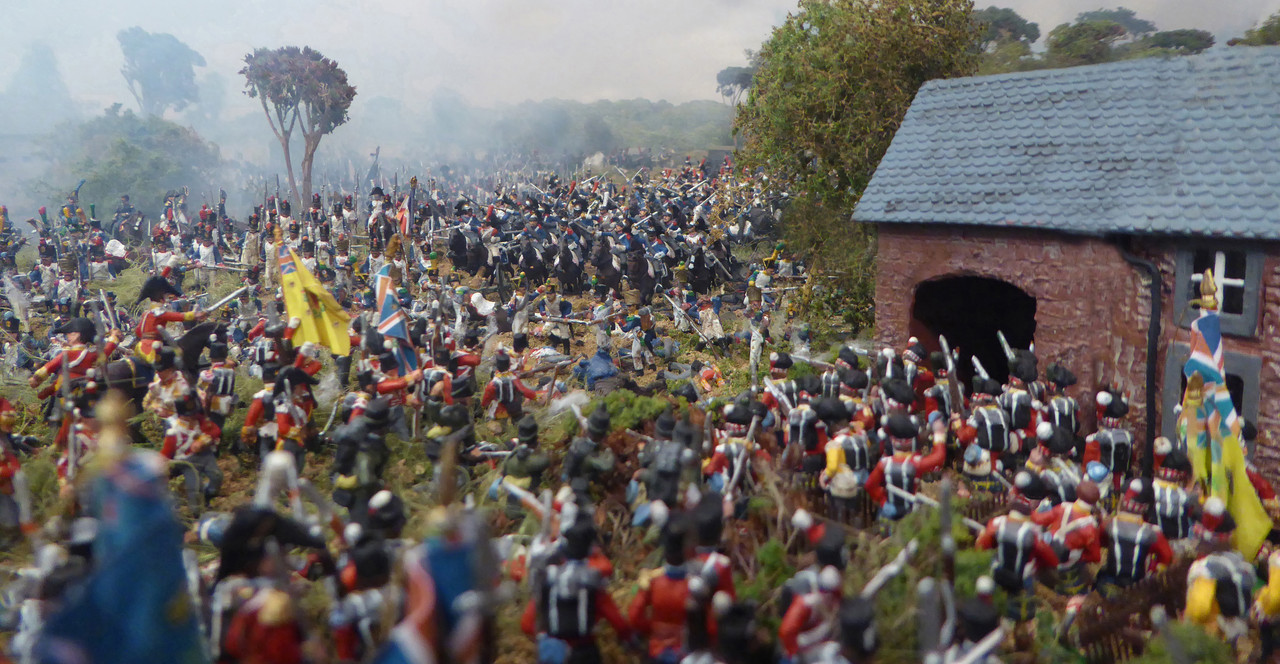 This has reduced their effective musket frontage and they are being subject to a blizzard of fire from the French of 9th Infantry Division, Lieutenant-general Maximillian-Sebastian, Comte Foy commanding.
Only the professionalism of the British Infantry ( 'that article') is preventing a complete collapse in this sector.
The cuirassiers await their prey.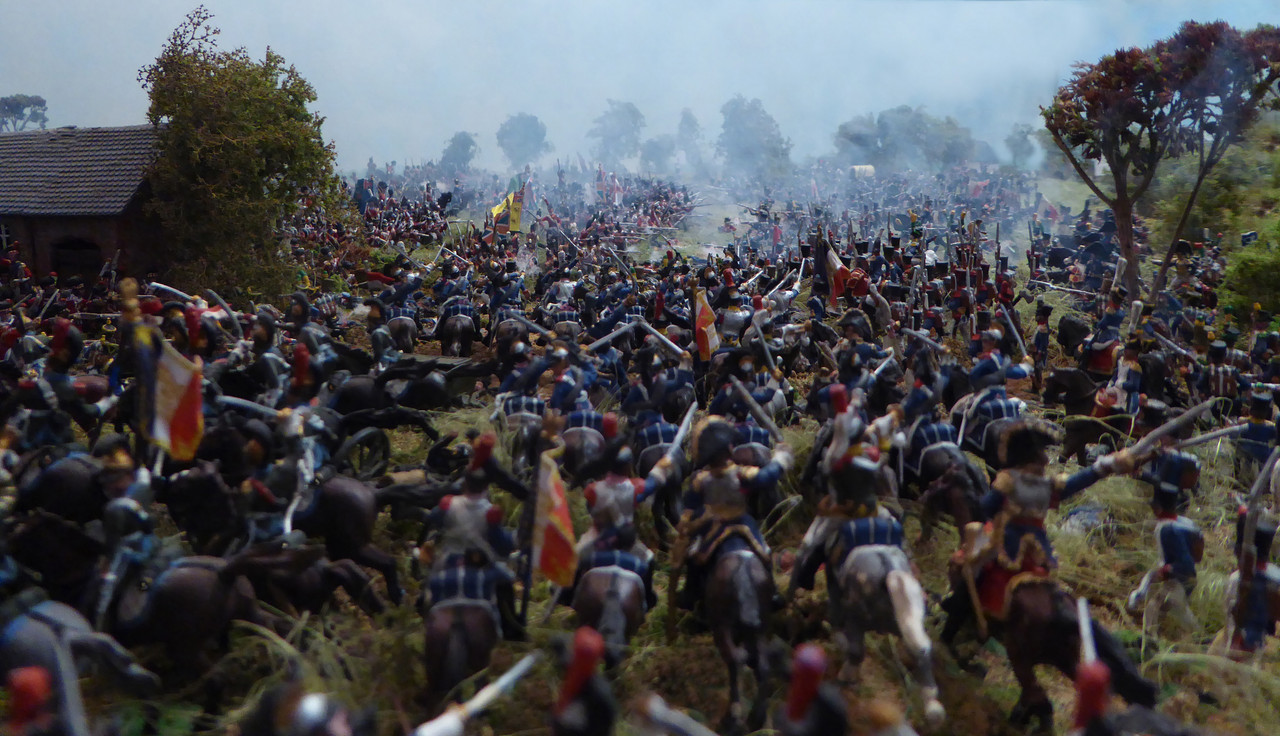 Meanwhile, Lieutenant-General Sir Thomas Picton, along with Lieutenant-General Friedrich Wilhelm, Duke of Brunswick have stabilised the Allied right from Ferme La Bergerie to the Bois de Bossu.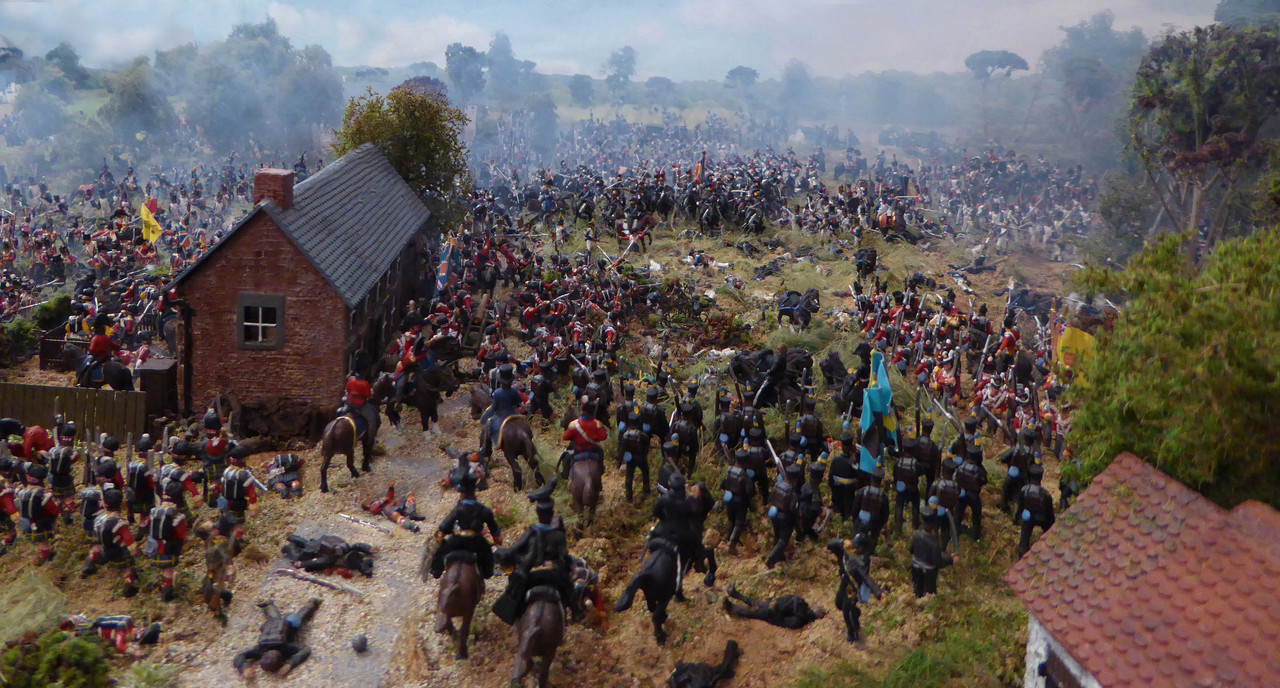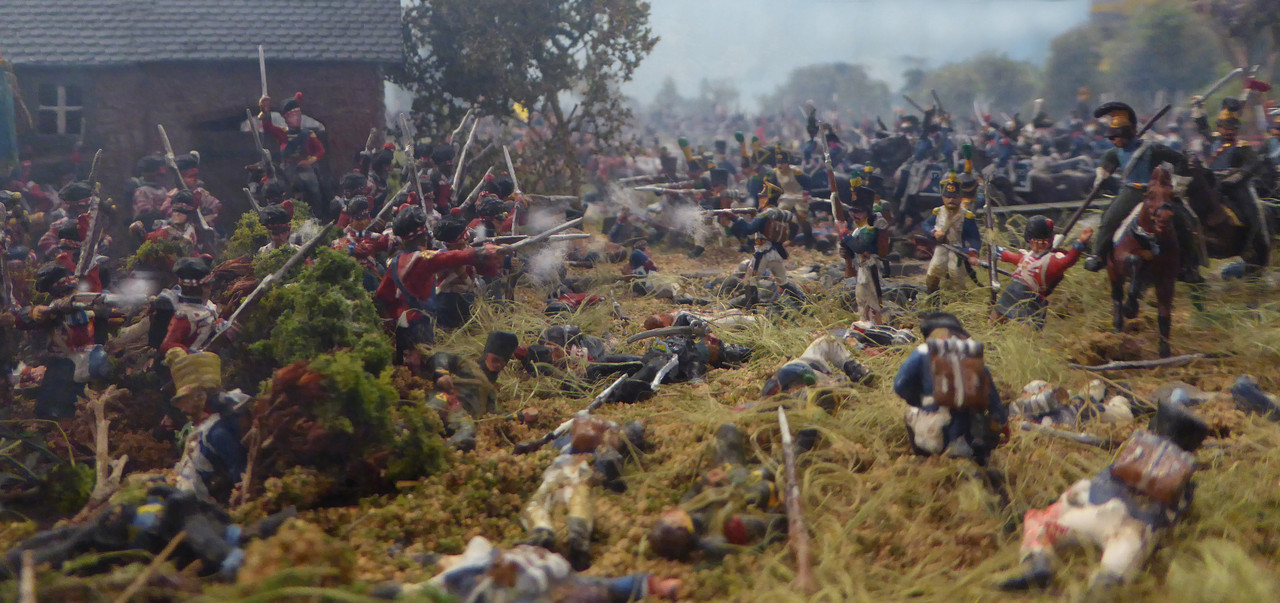 Heavy fighting continues in the wood with the Brunswick troops acquitting themselves well against their French opponents.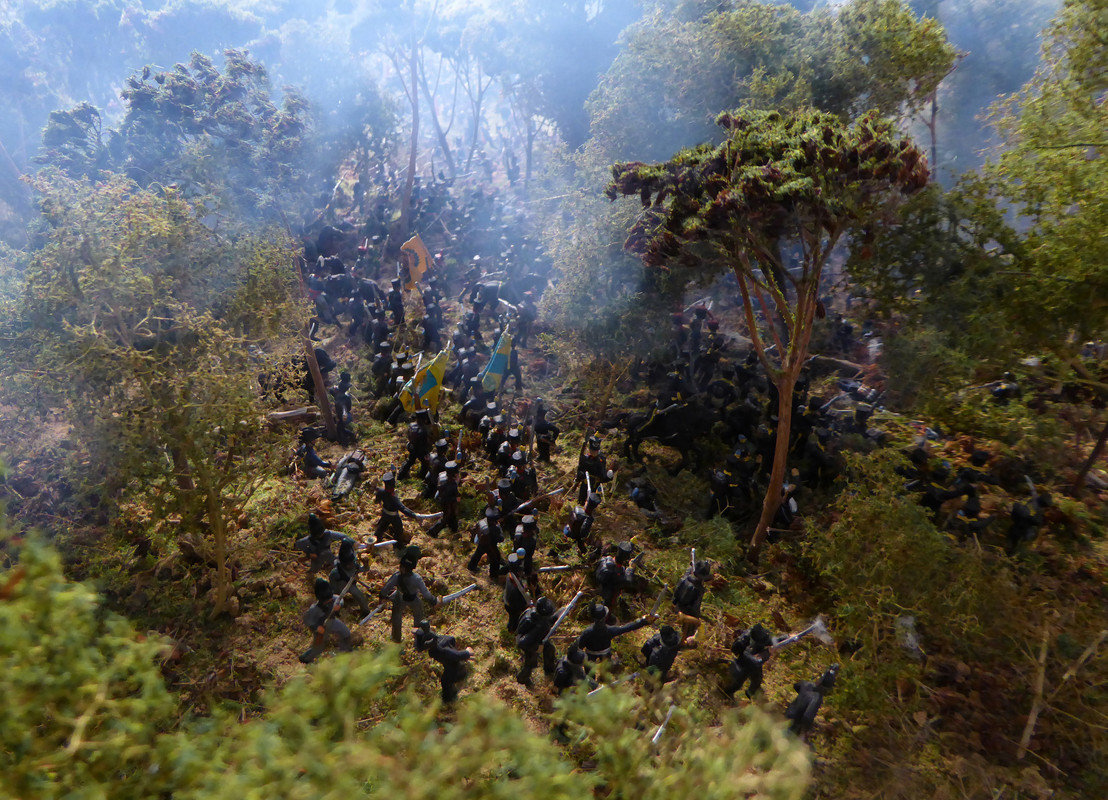 However, events are gathering apace.
3rd British Infantry Division, Lieutenant-General Count Carl von Alten has begun to deploy off the Charleroi-Brussels road and straight into the fight.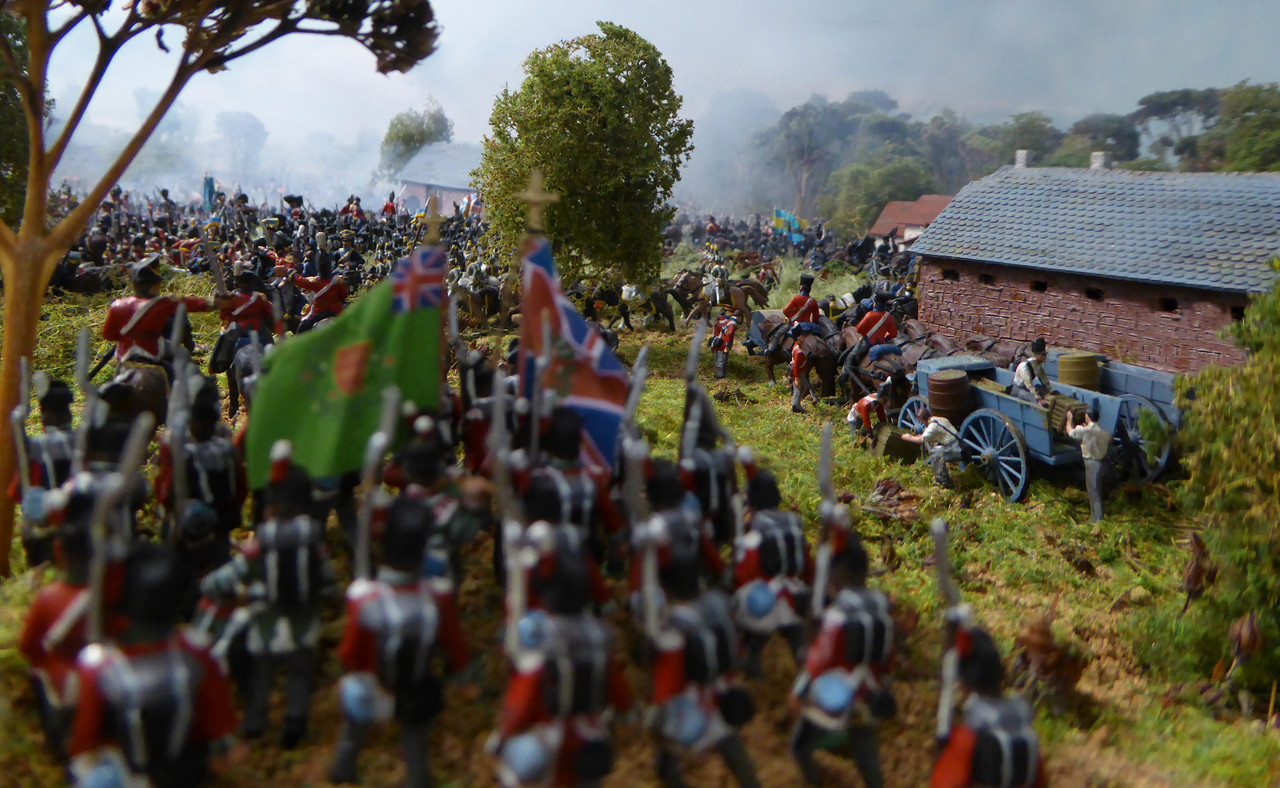 Marechal Ney, Prince de la Moskowa just has received orders off his Majesty to move against the Prussian right flank at Ligny, some ten kilometres away. 'The fate of France is in your hands' explains the order!
Furthermore, General Delcambre, d'Erlon's Chief of staff confirms that 1st Corps is already en route towards Ligny in accordance with his Majesty's order.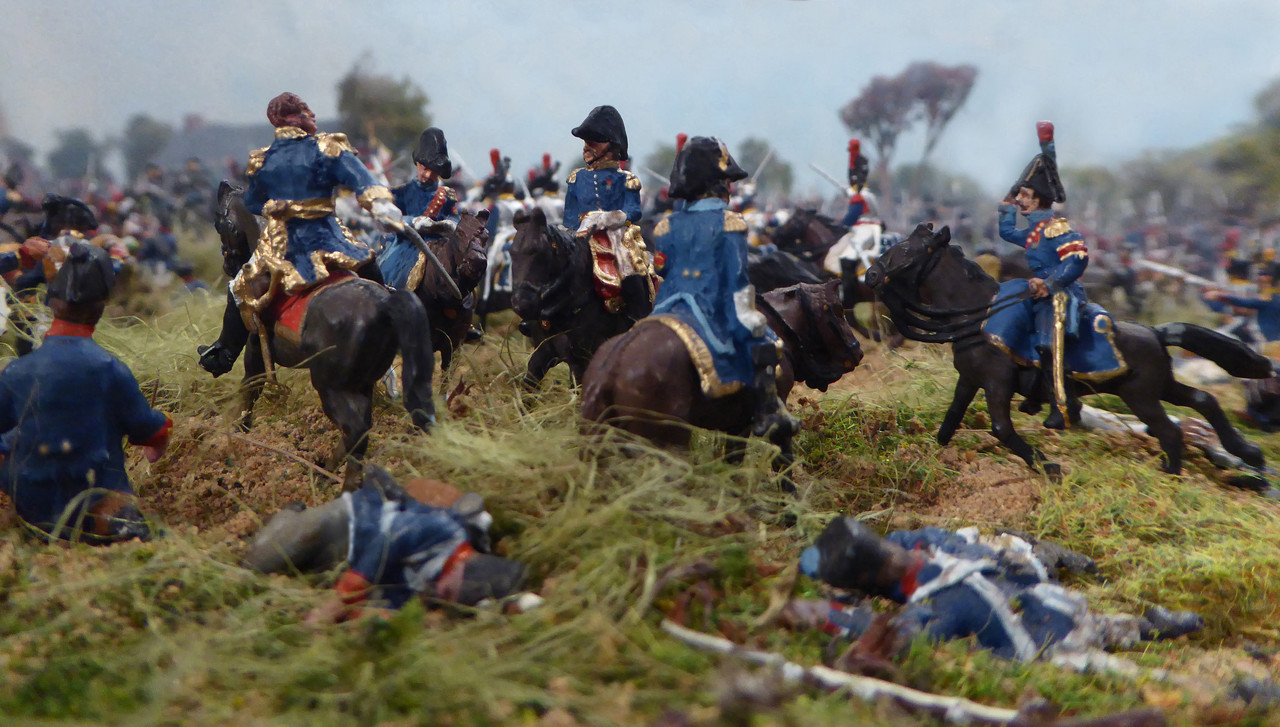 Ney is incandescent with rage, his victory, surely assured with the the arrival of 1st Corps is now in doubt as further Allied reinforcements are seen arriving.
His impetuosity, no doubt fuelled by tiredness, combat fatigue and exasperation drives him against military protocol.
Refusing the Emperor's specific orders he issues his own to recall 1st Corps back to Quatre Bras.
The fate of France is indeed now in Ney's hands.......