The Battle of Antietam ( Sharpsburg) 17th September 1862, daybreak to 6.15 AM
Timeline. Daybreak to 6.15 AM
All initial dispositions are taken from Ezra A Carmens book, The Maryland Campaign Vol.2 and his extensively researched maps recorded for the Library of Congress.
Major General Joseph Hooker, commanding the Army of the Potomac's First Corps, having slept at Joseph Poffenberger's farm's barn, north of the North wood, assembles his staff as his troops prepare to attack in the early morning light.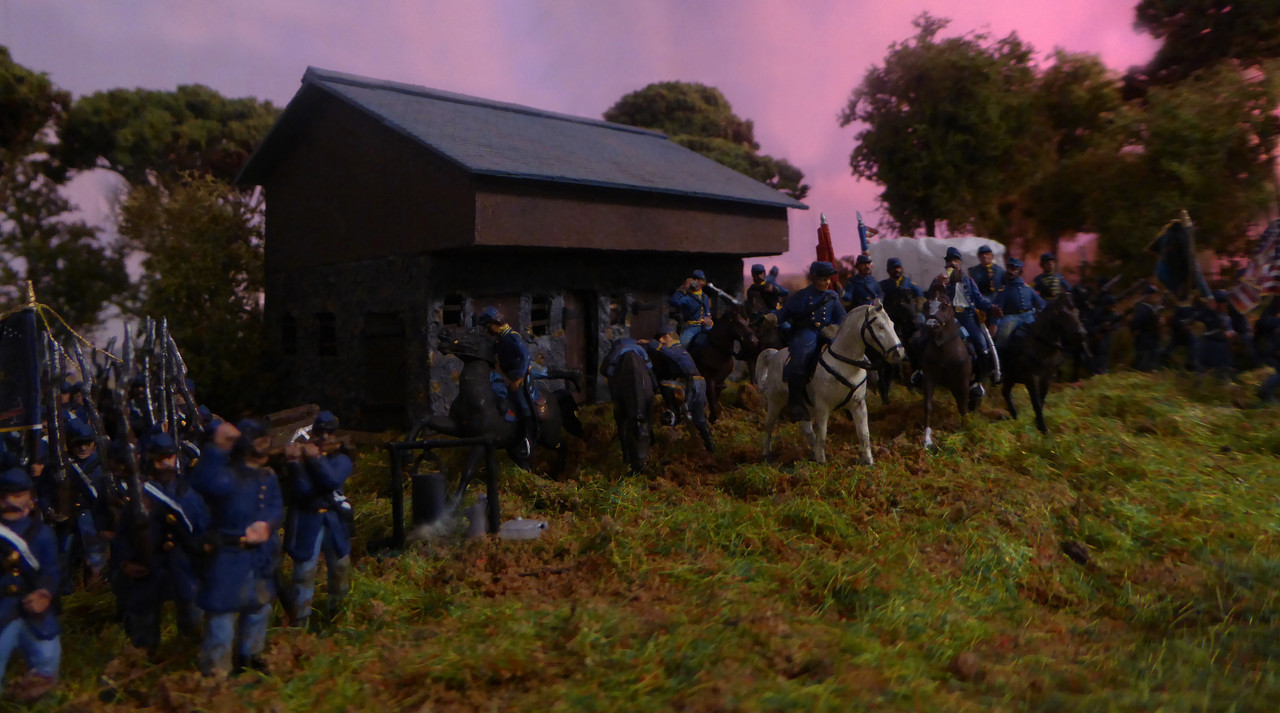 After overnight rain, the weather has cleared with sun and heat predicted.
The Confederate command is essentially split into two elements with Major General James Longstreet commanding the right and Major General Thomas J Jackson on the left.
Confederate troops under Brigadier Robert Toombs take position on the heights commanding the Rhorbach bridge as an early mist from the Antietam creek dissipates .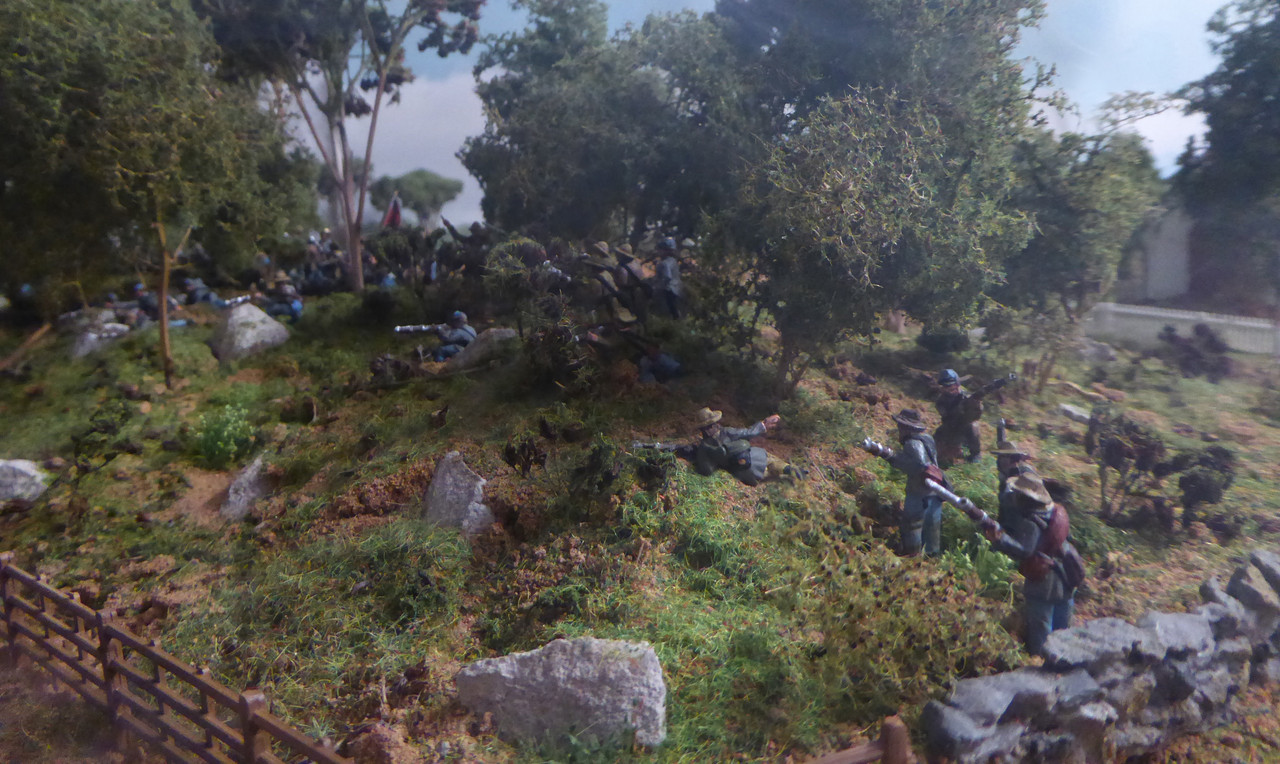 Elements of the Washington Artillery take position on Cemetery Hill in front of Sharpsburg, covering the Confederate centre.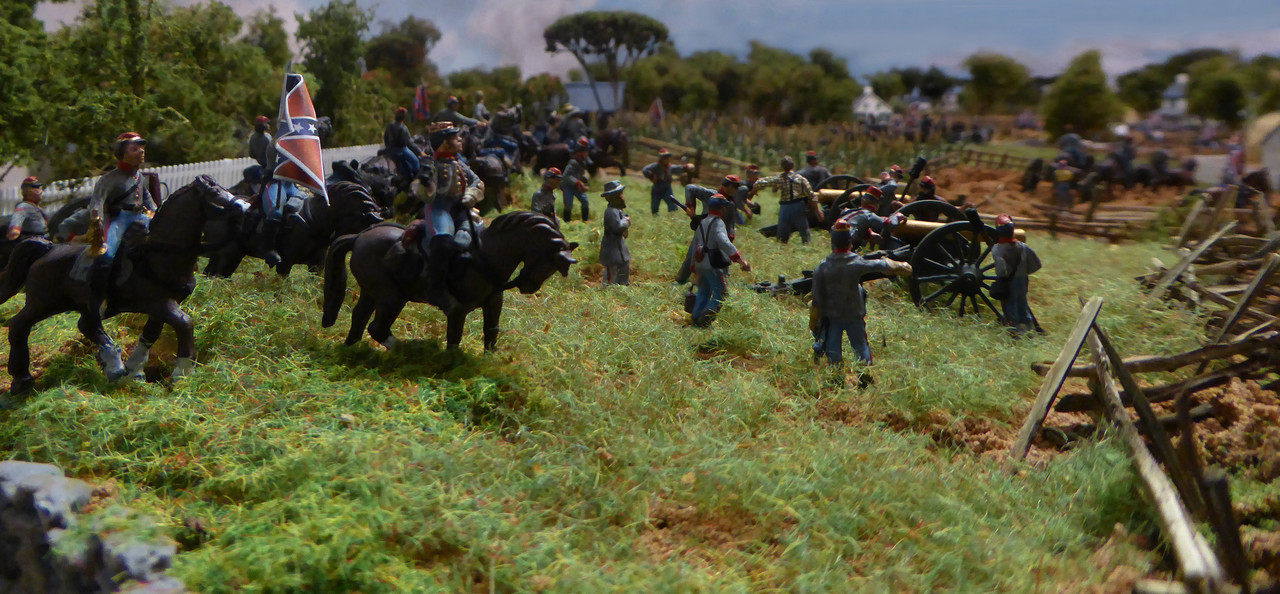 General Robert E. Lee and staff are also positioned on Cemetery Hill having travelled from his headquarters on the outskirts of town. The Reel barn is in the distance.

Major General Daniel H Hill has deployed his division in the Confederate centre along a natural defensive position known as the sunken lane.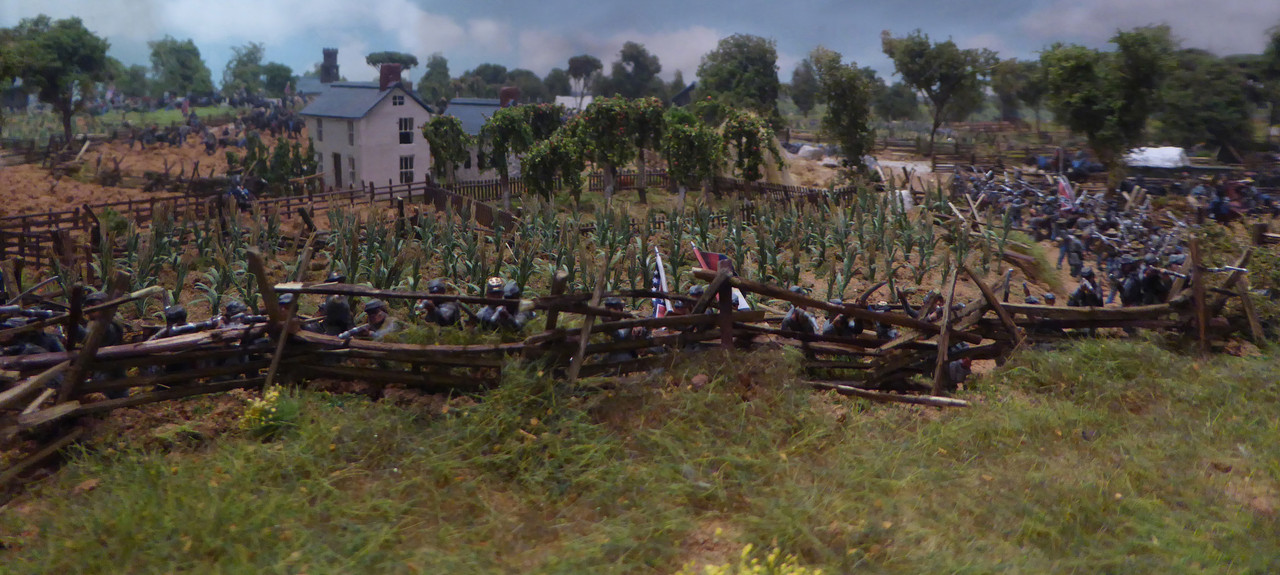 Elements of the Confederate artillery reserve, Colonel S.D .Lee commanding, are positioned in front of the Dunker church.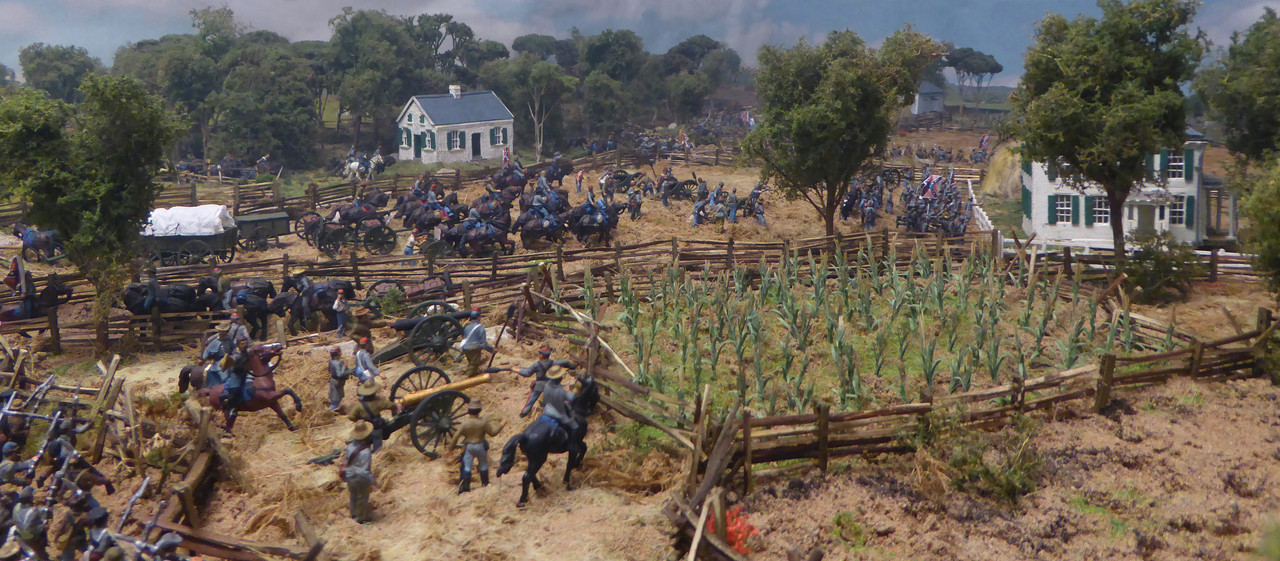 Major General Thomas 'Stonewall' Jackson supervises the deployment.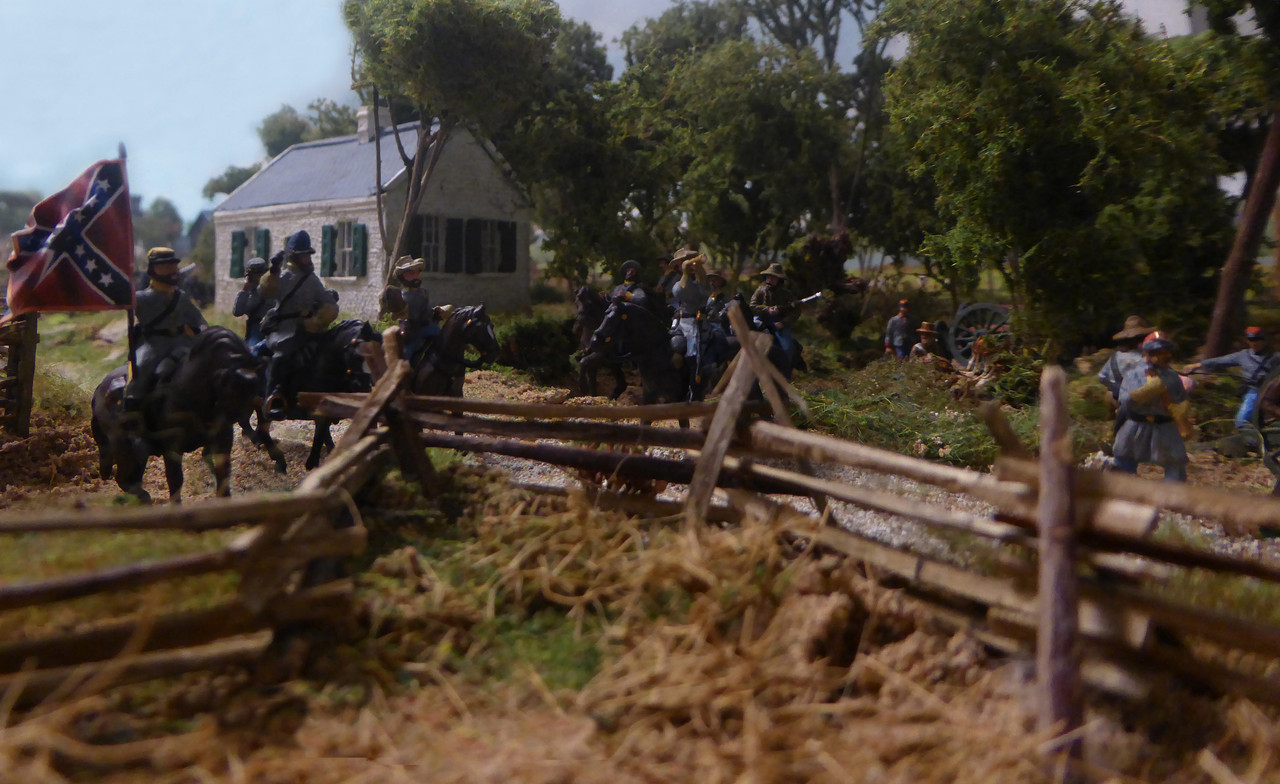 Ewells Division, Brigadier A.R. Lawton commanding are deployed from the Mumma farm and the East Woods at right angles to the main Confederate line.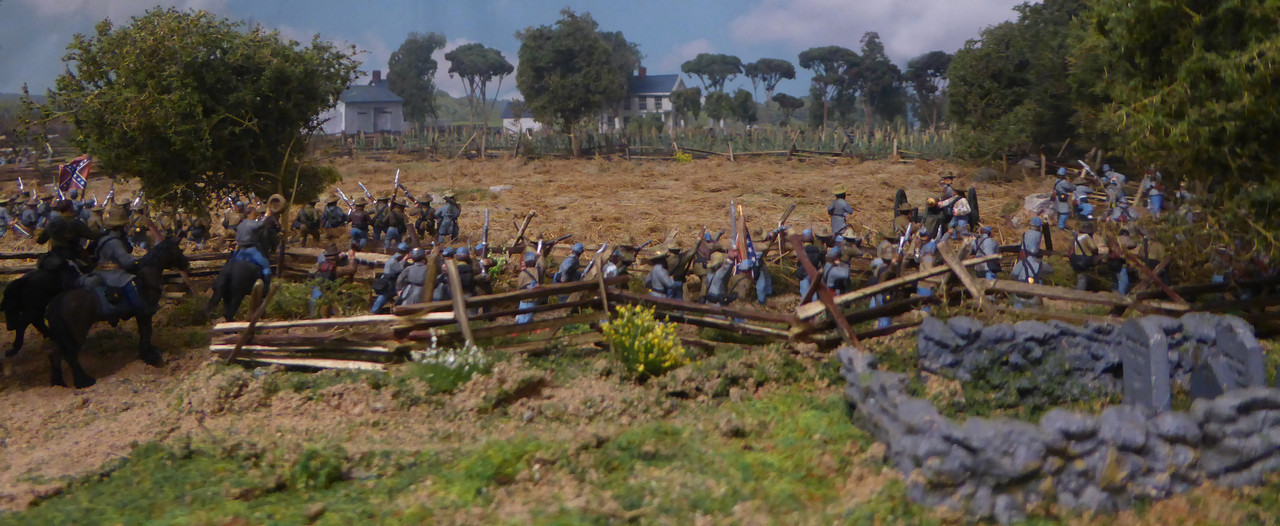 Furthermore, Jackson's Division Brigadier John R Jones is deployed around the West Woods as a continuation of this line.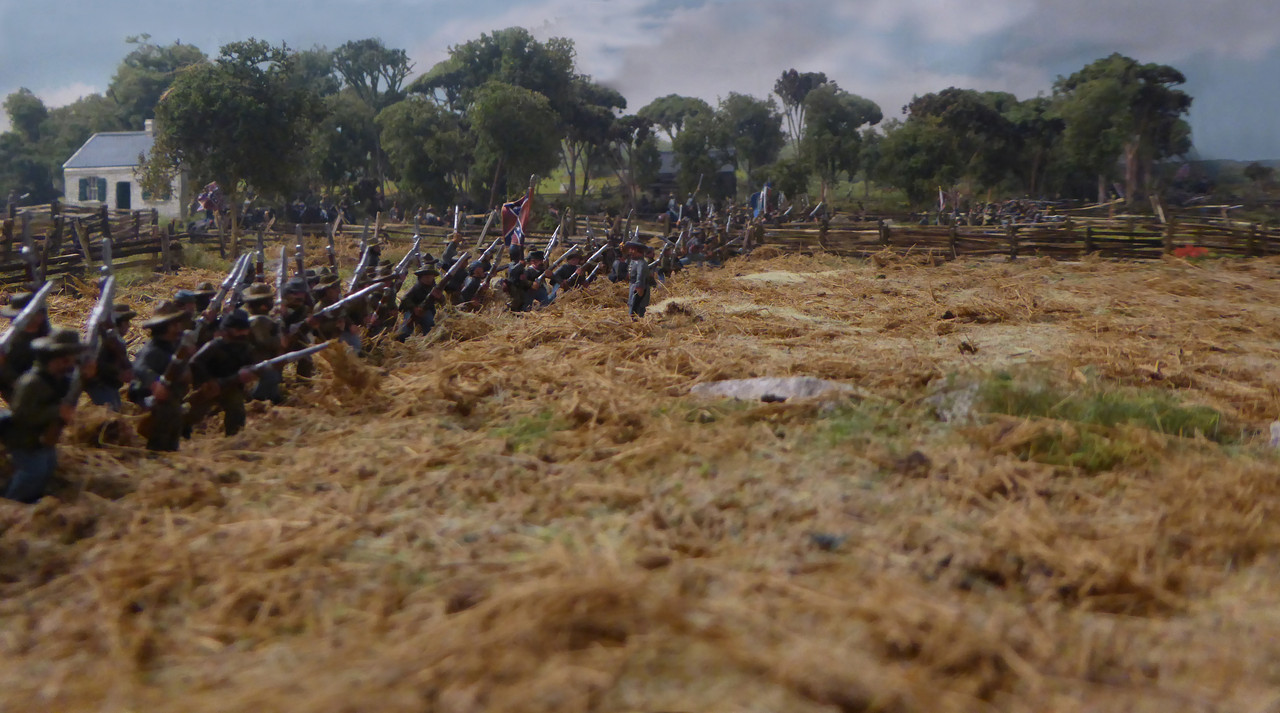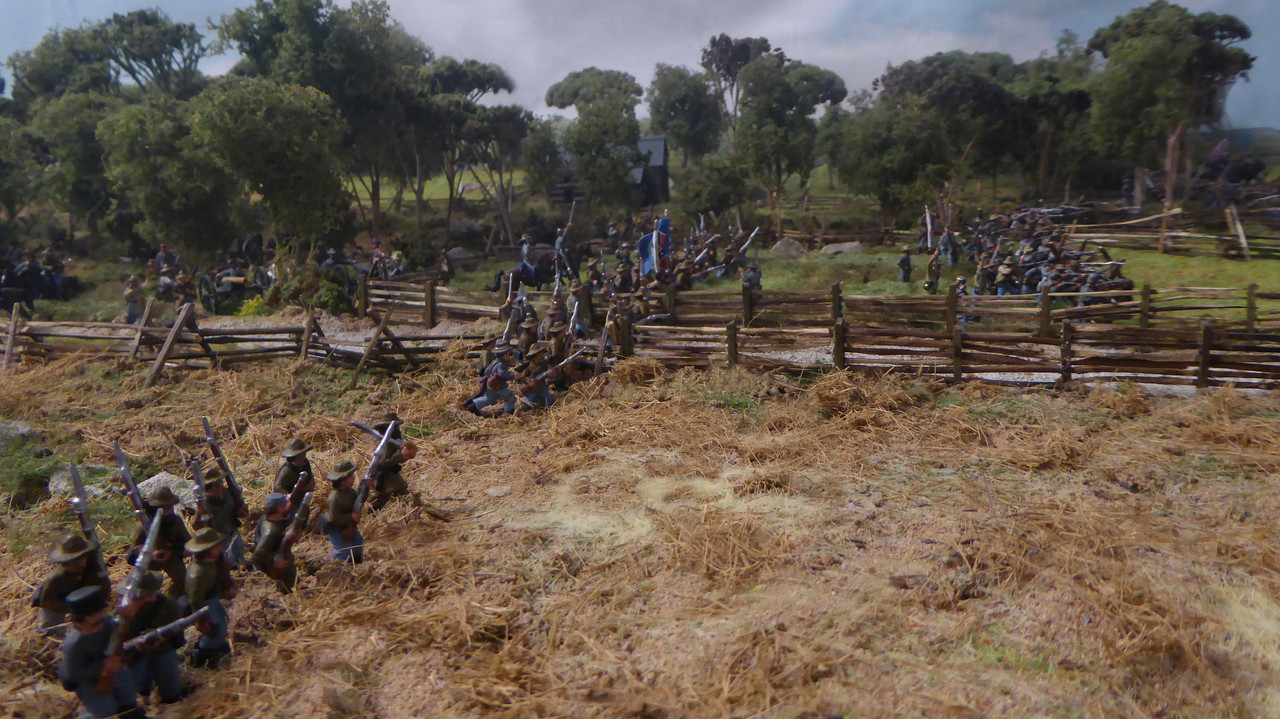 On the Confederate left Major General James E.B. Stuart has positioned his cavalry in a defensive role in the West Woods extending towards the Nicodemus heights.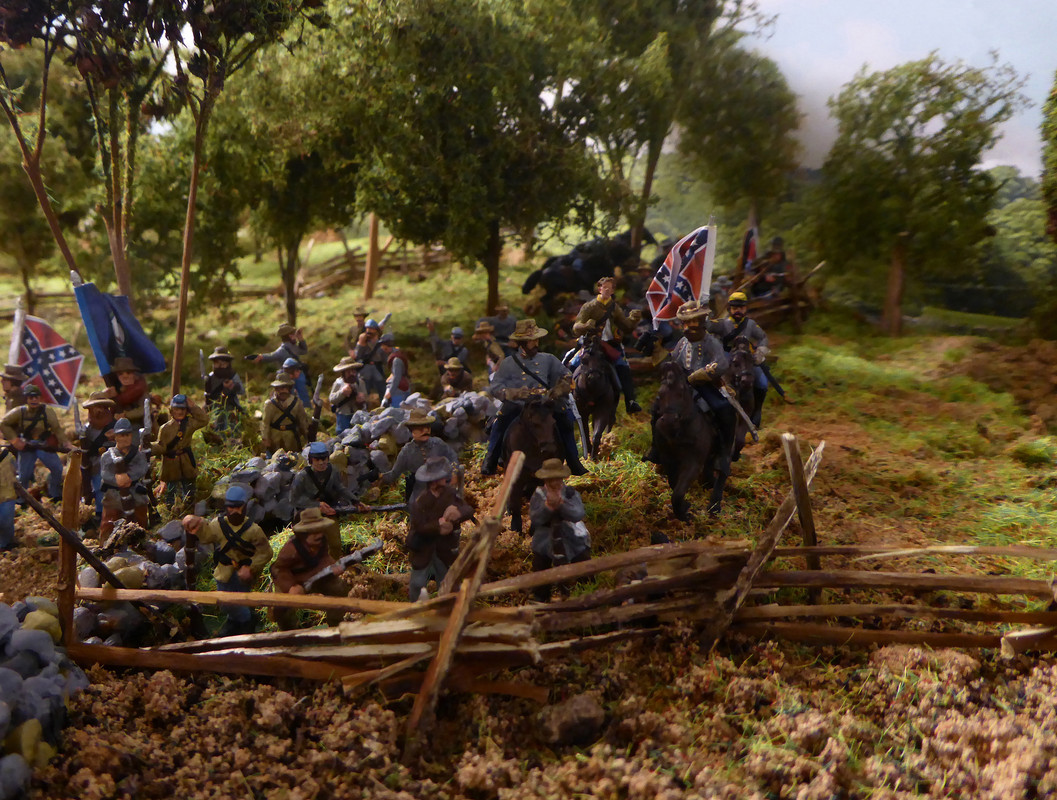 Confederate skirmishers in the Miller cornfield await the Union onslaught.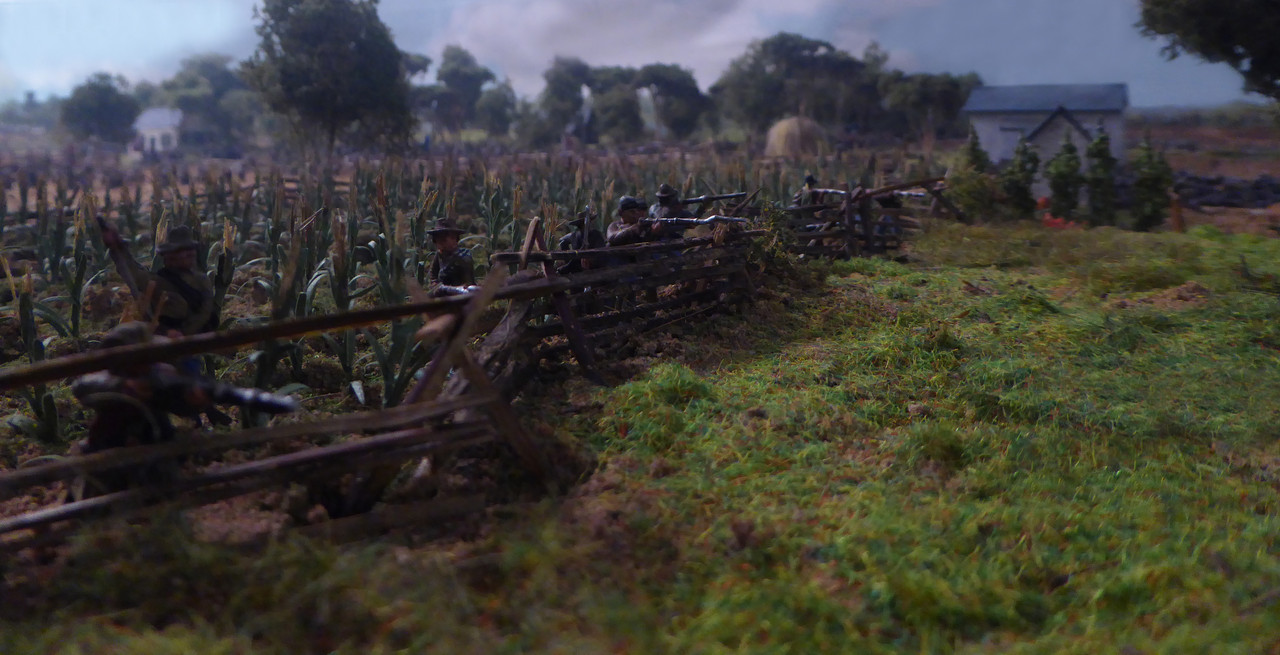 Union skirmishers from the First Corps emerge from the North wood and begin dismantling the snake fencing prior to the Federal attack.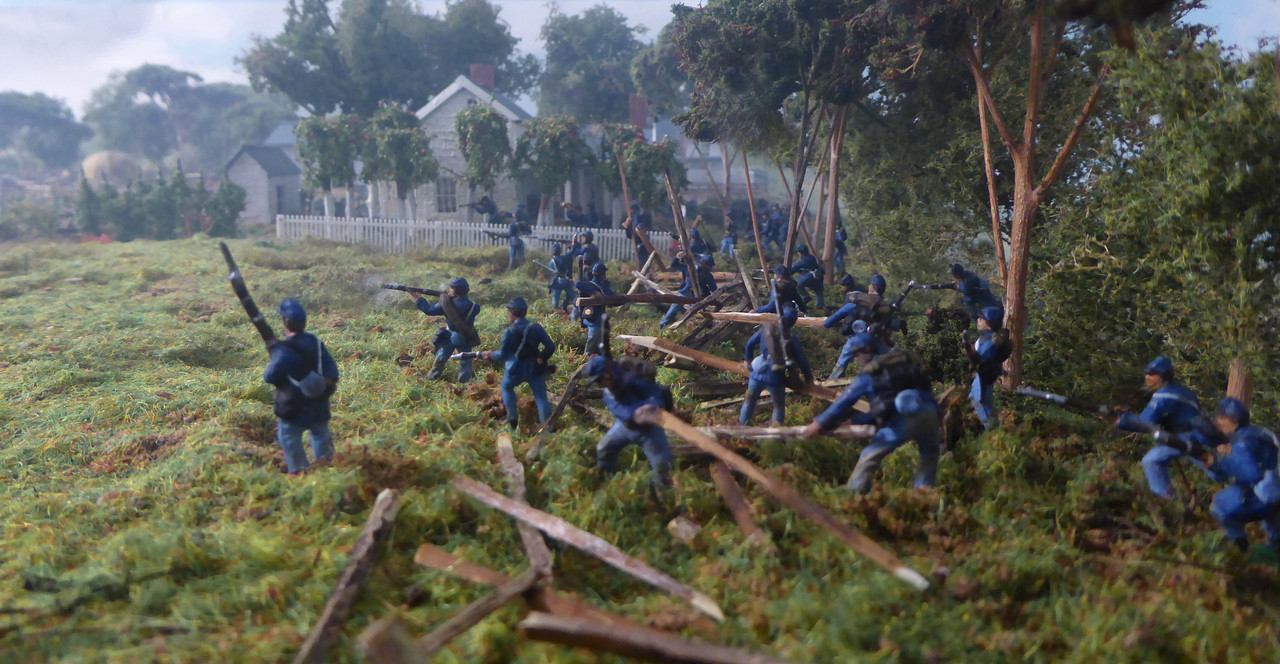 The action commences…….