The Sherrick Farm
Built around 1835 and located east of the Rodman bridge, en route to Sharpsburg lies the Joseph Sherrick Farm, adjacent to the Otto Farm.
This picture was,taken four days after the battle by our friend Mr Gardner.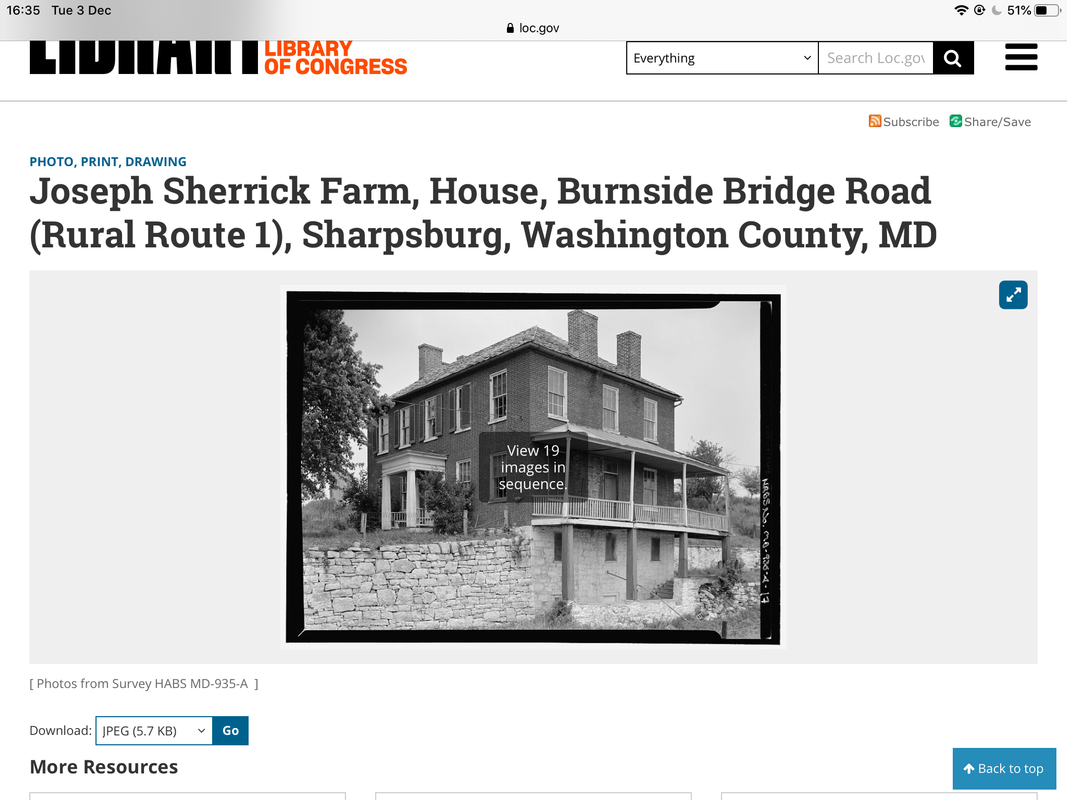 Joseph and Sarah Sherrick abandoned their prosperous farm upon the arrival of the Confederate forces whereupon, being between the lines it was looted by Union forces prior to the battle.
However, $3000 in gold, hidden by Joseph in a stone wall survived the engagement!
The farm house is a brick affair with a substantial cellar complex exposed on two sides.
The NPS has recently renovated the property to its Civil War appearance.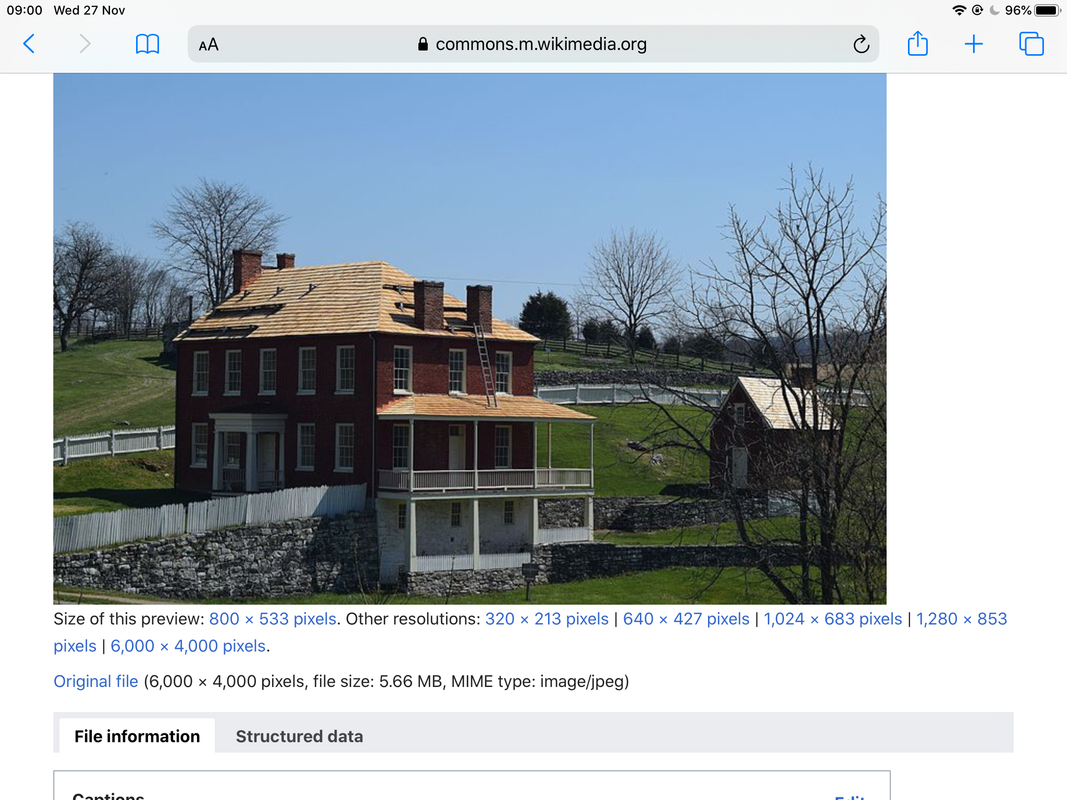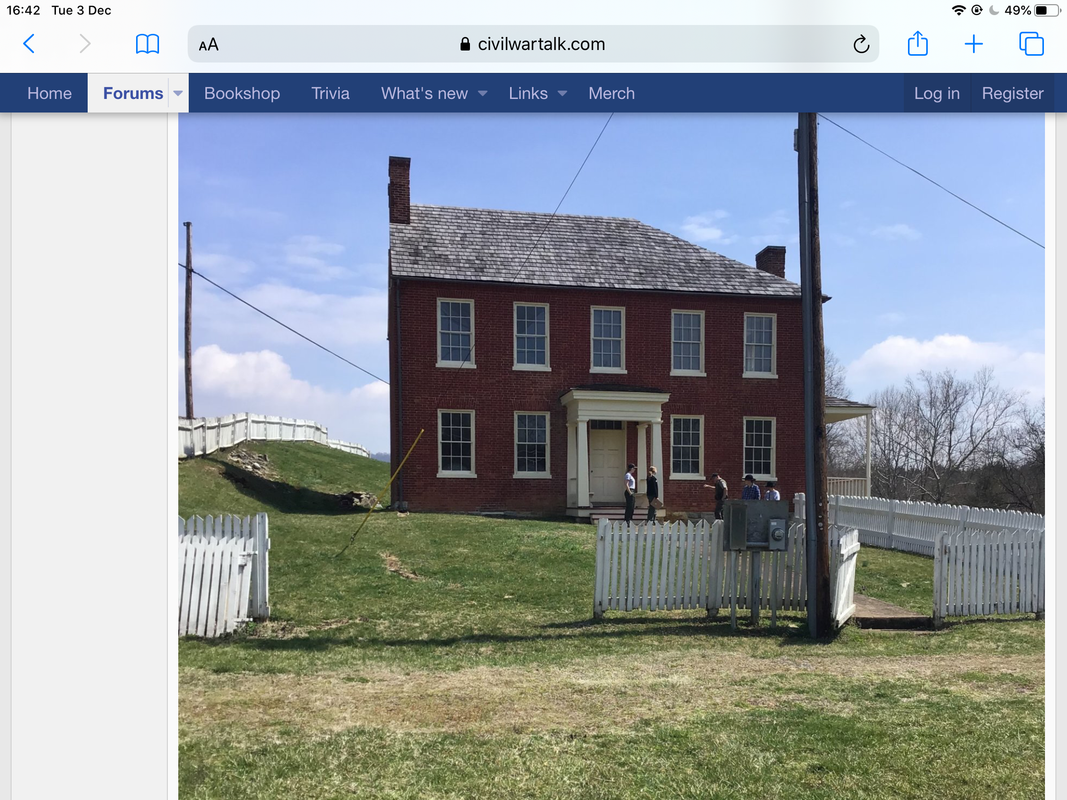 The property features an unusual roof with twin rear chimney and a wrap around veranda to the side.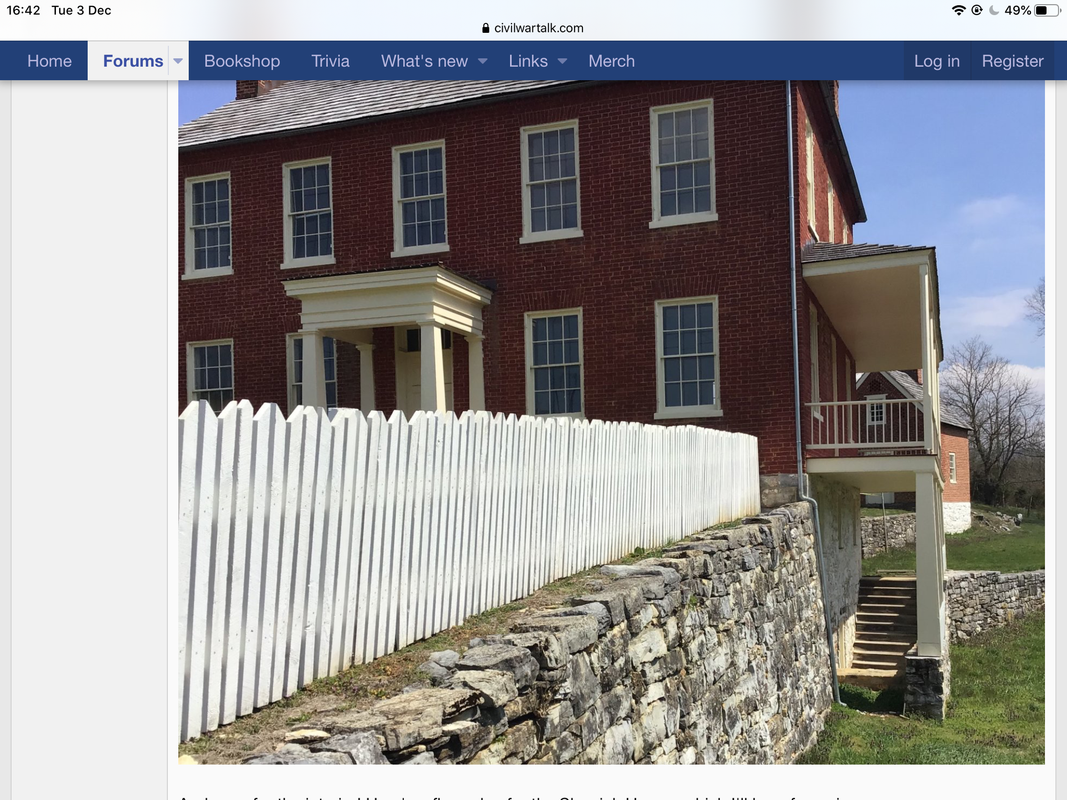 Once again the LOC has some wonderful reference material for the amateur builder.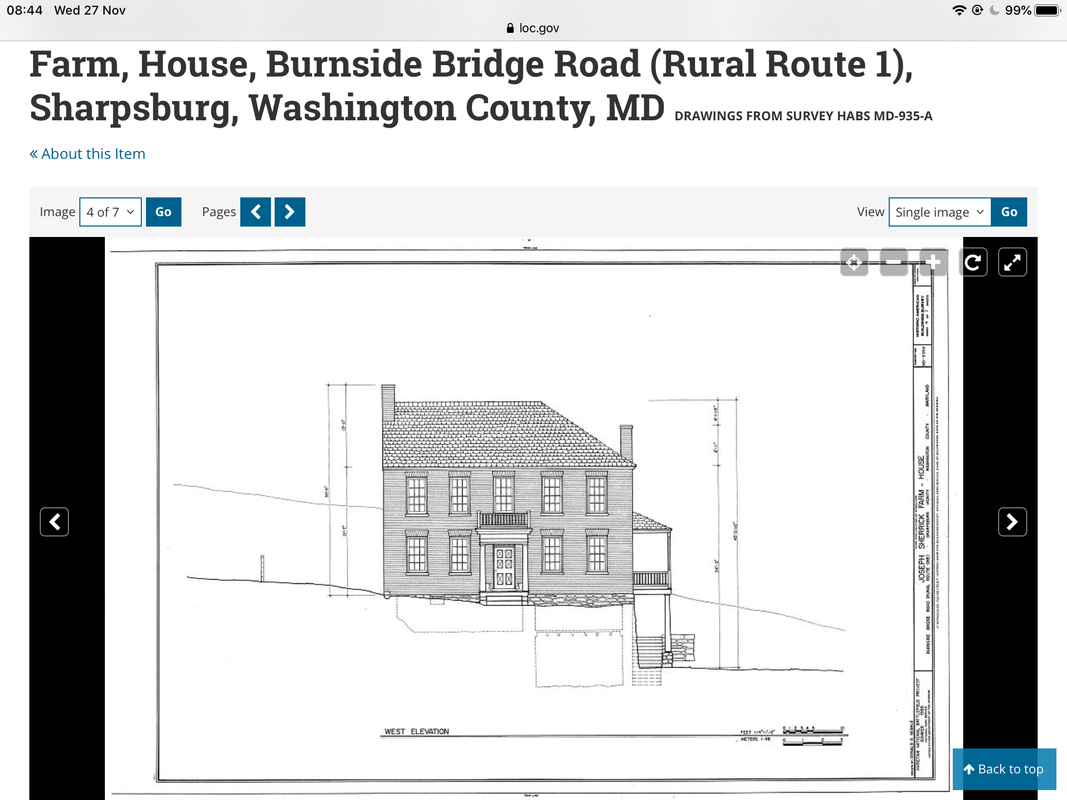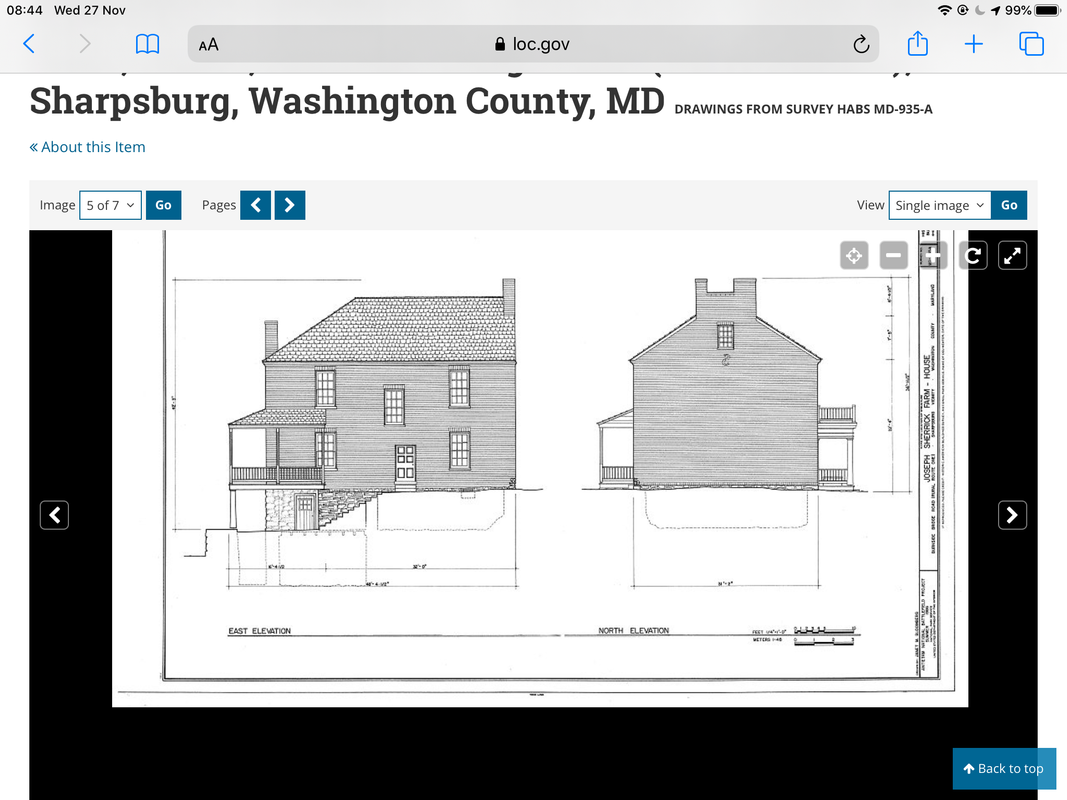 I constructed the main property as per usual and then built the veranda separately.
The basement area has been constructed on two sides as my sand table will provide the 'hill' for it to sit in.
I have commenced the painting but there is still a lot to do tidying it up and putting it together.
Personally I am not sure about the width of the ridge tiles compared to the original. The camera never lies!