More chopping.
I was fortunate enough to to have the honour of meeting Massimo from Black Watch Minitures at the last Dioramica where I witnessed his genius in action.
His recent Franco Prussian masters are, as usual, outstanding and gave me an idea.
I hope that he doesn't mind but I sliced up a Zvezda Napoleonic mounting ADC stuck him to an Airfix surrendering chap, after turning his hands down with pillars.
An Italieri US cavalrymans head and pistol completes the mounting rider.
The horse was from the Napoleonic command set suitably dressed with Greenstuff and bits from another cavalry horse.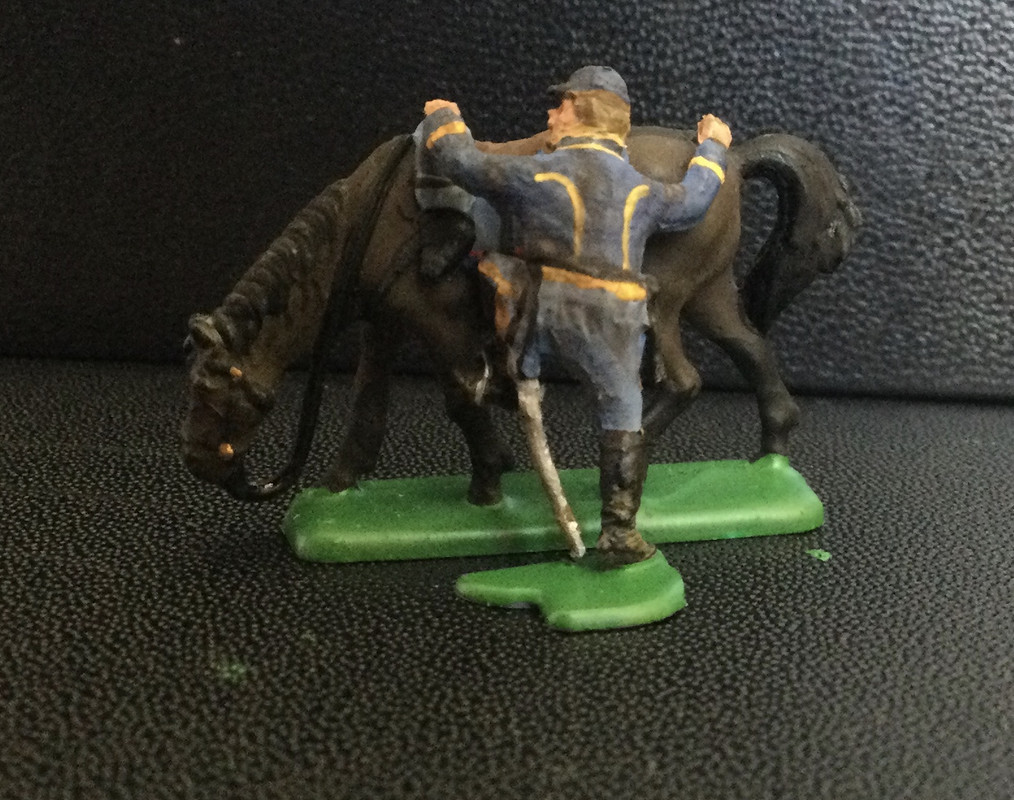 Time for some landscaping.
Best wishes,
Chris