George revisited.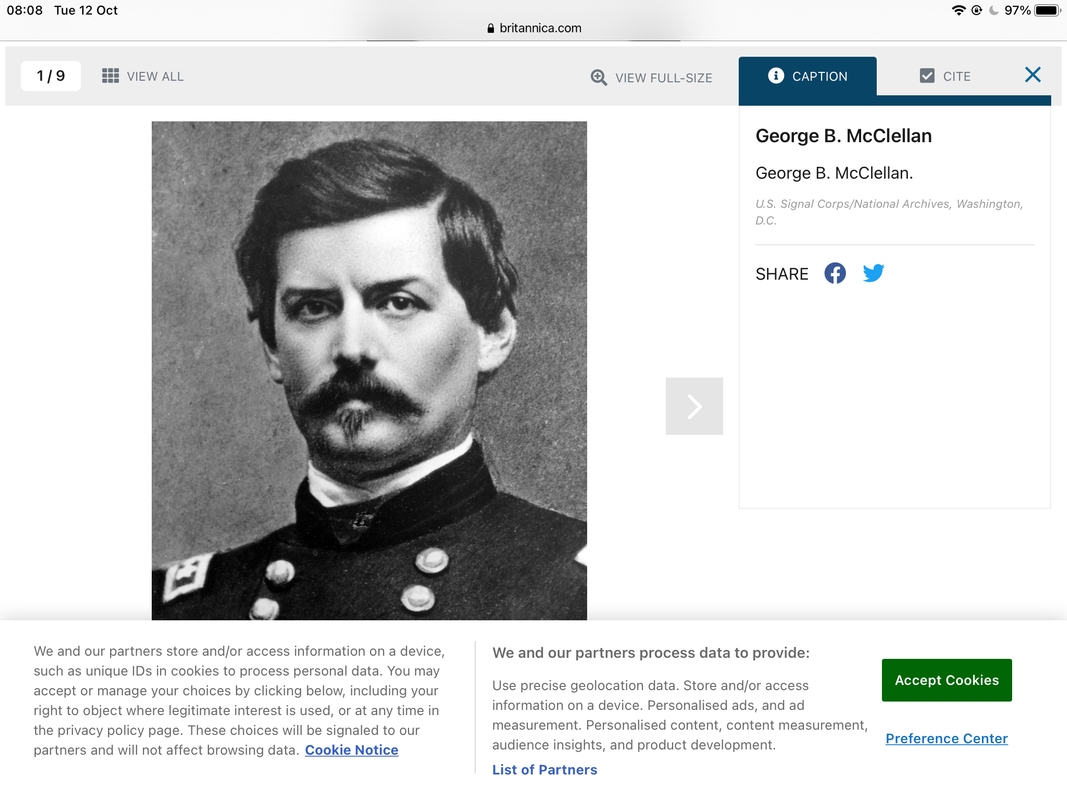 I have started to lay out the 'setting the scene' story to the refight and was immediately unimpressed with my McClellan from two years ago.
A bit of research and a lucky find of an Art Miniturian casualty resembling the good general resulted in a head swap and and an upgrade.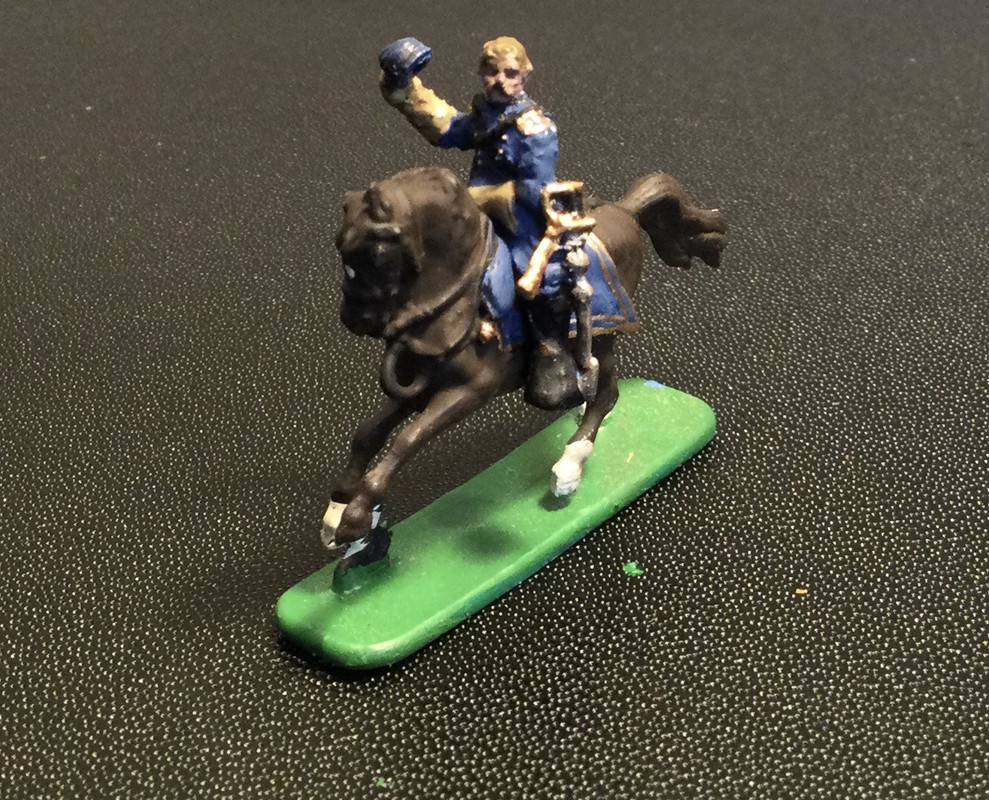 Seeing as he was dead I repainted his head and am pleased with the result.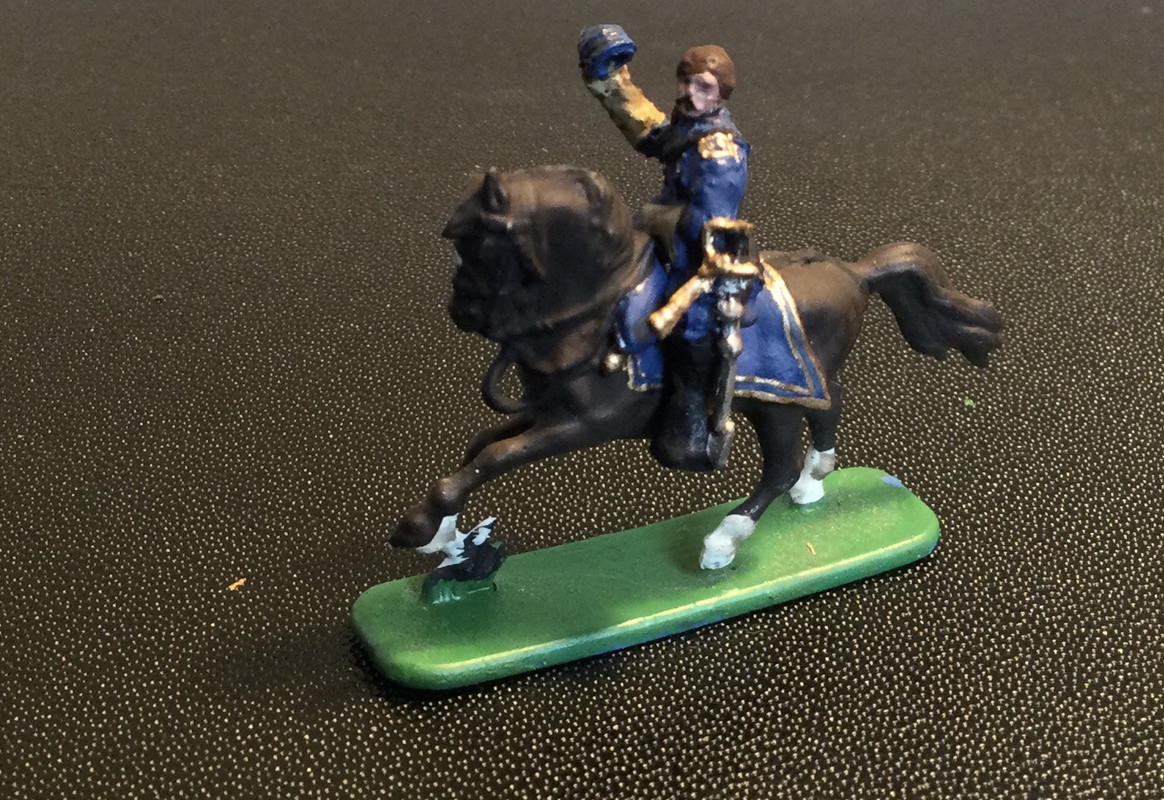 Progress.
Best wishes,
Chris