Thank you for the kind comments.
The middle Bridge and Newcomer house.
I have now sorted out the Middle bridge area with its grist and saw mills.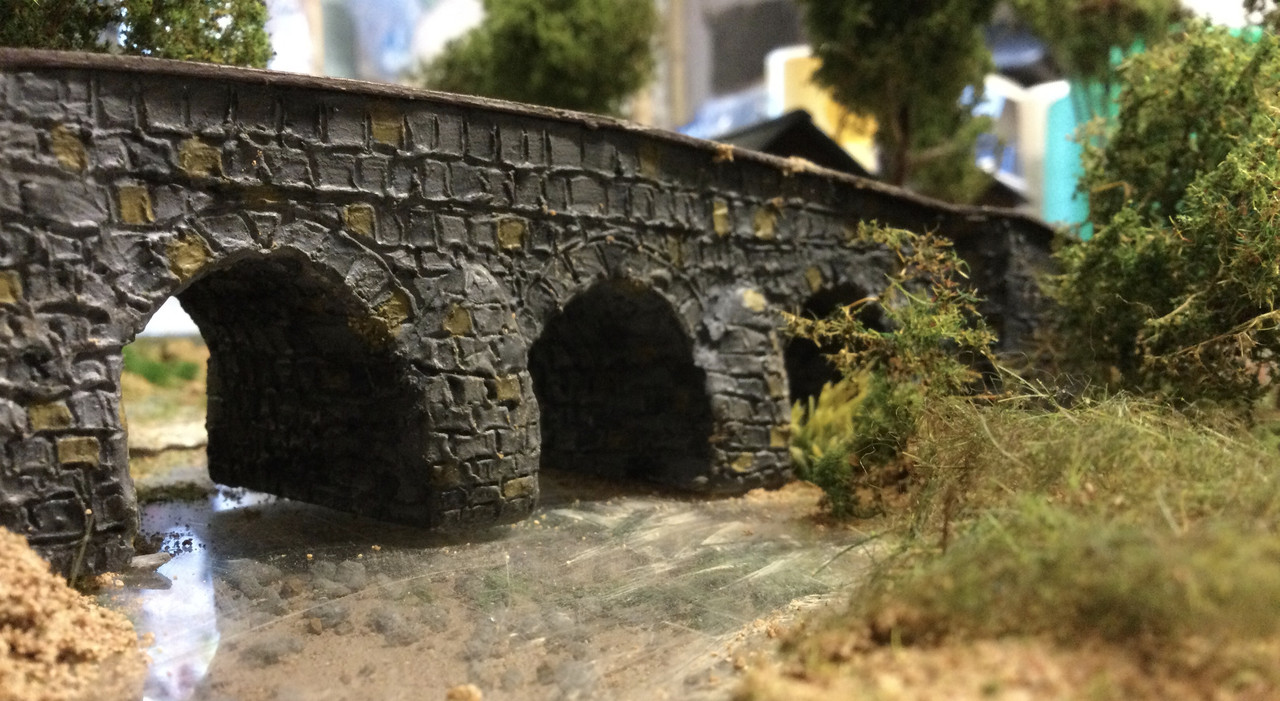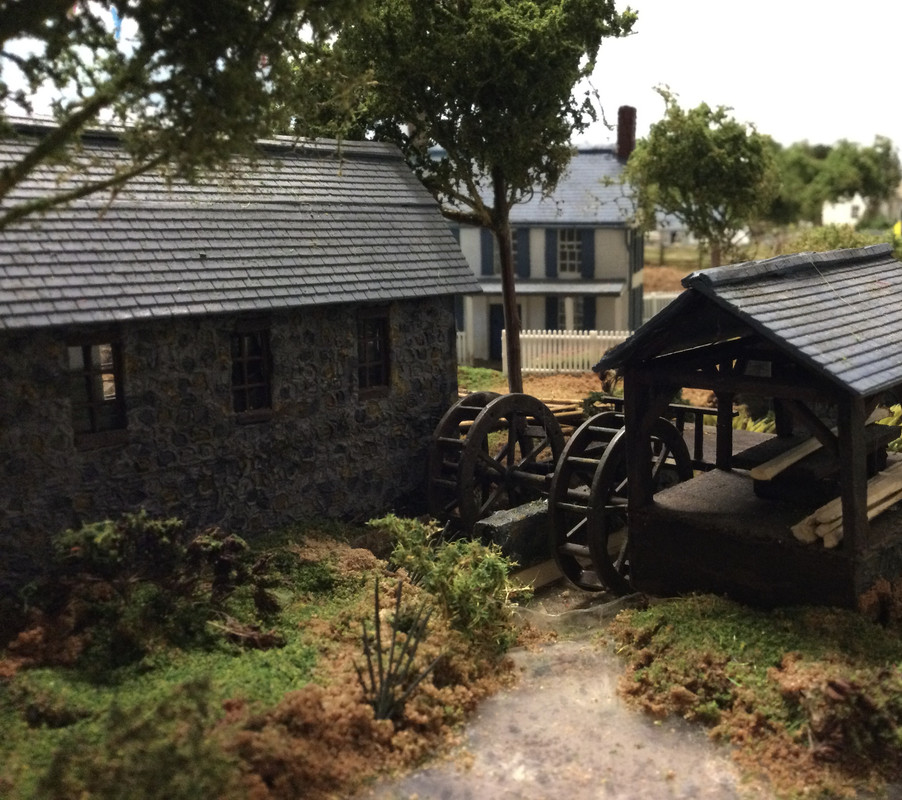 The Newcomer house is in position and the Boonsborough Pike is taking shape on its long sweep towards Sharpsburg.
The Mill wheels will sit in their plastic water filled bath for filming purposes as it saves me chopping the wheels in half.
The mill race was designed to divert the flow to the wheels and survived an attempted demolition by Union troops who had hoped to lower the water level further down the creek.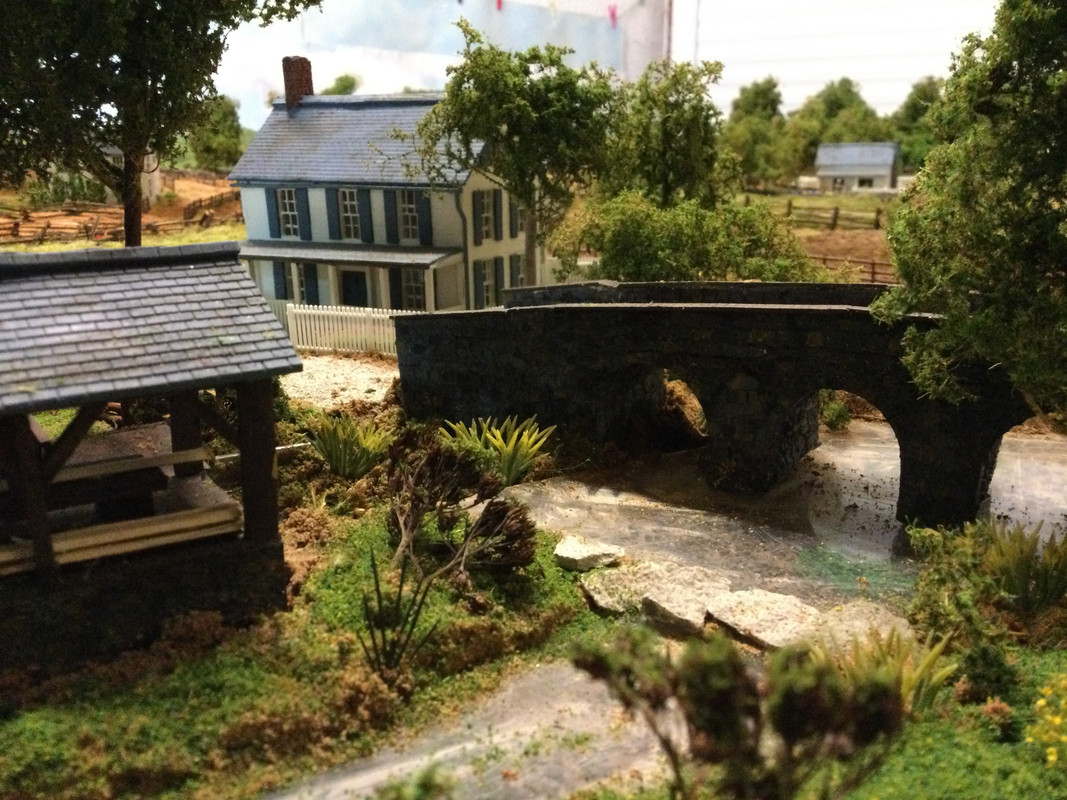 I have started the West wood with the Dunker church taking pride of place on it's little eminence.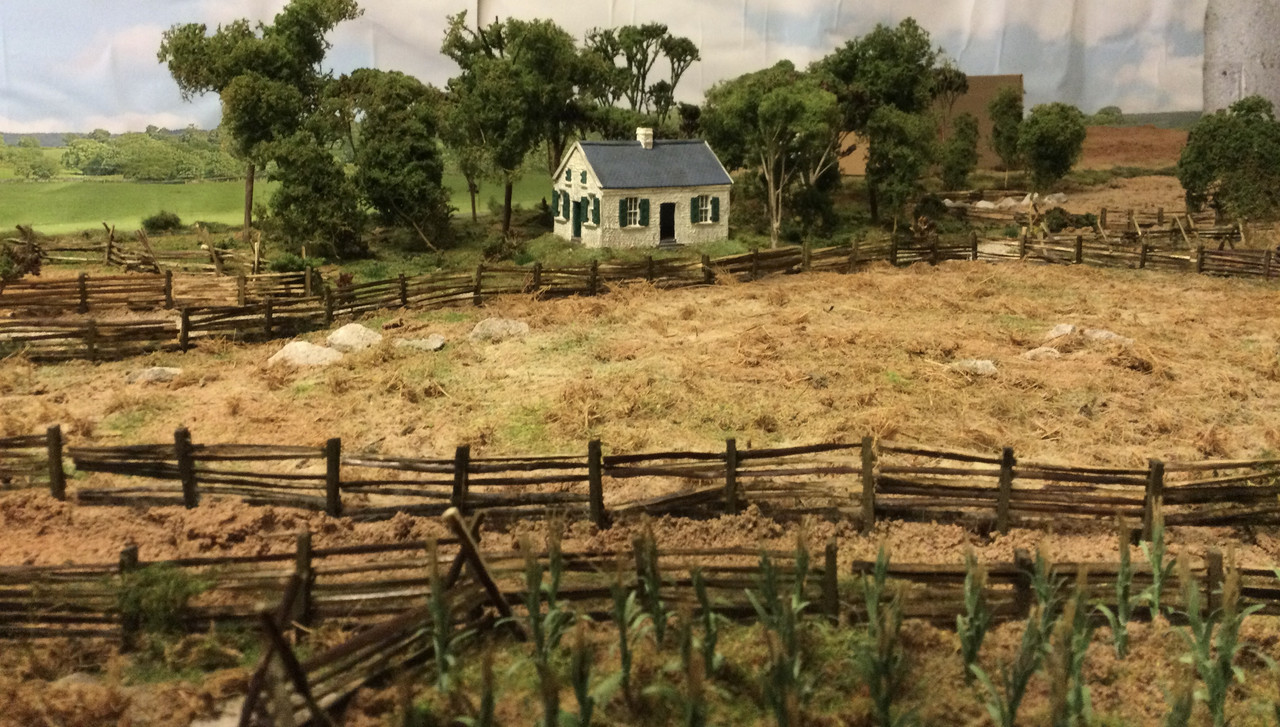 I have noticed some fences need telling off and straightening up. The camera sees all.
Progressing nicely.
Chris