Straw Stacks part Three!
My friend the good General has pointed out that a thatch type roof would be required for haystacks to keep the water out.
Oblivious really, but I got a bit carried away by our railway modeller friend.
When I commenced this project I had no idea that my research would take into the realms of agriculture, sawmilling, road building etc.
Fascinating stuff.
Anyway, having watched various U Tube films on the differences between straw and hay together with tutorials on how to build a real one I have redesigned mine with some grass additions.
I am quite pleased with the end result.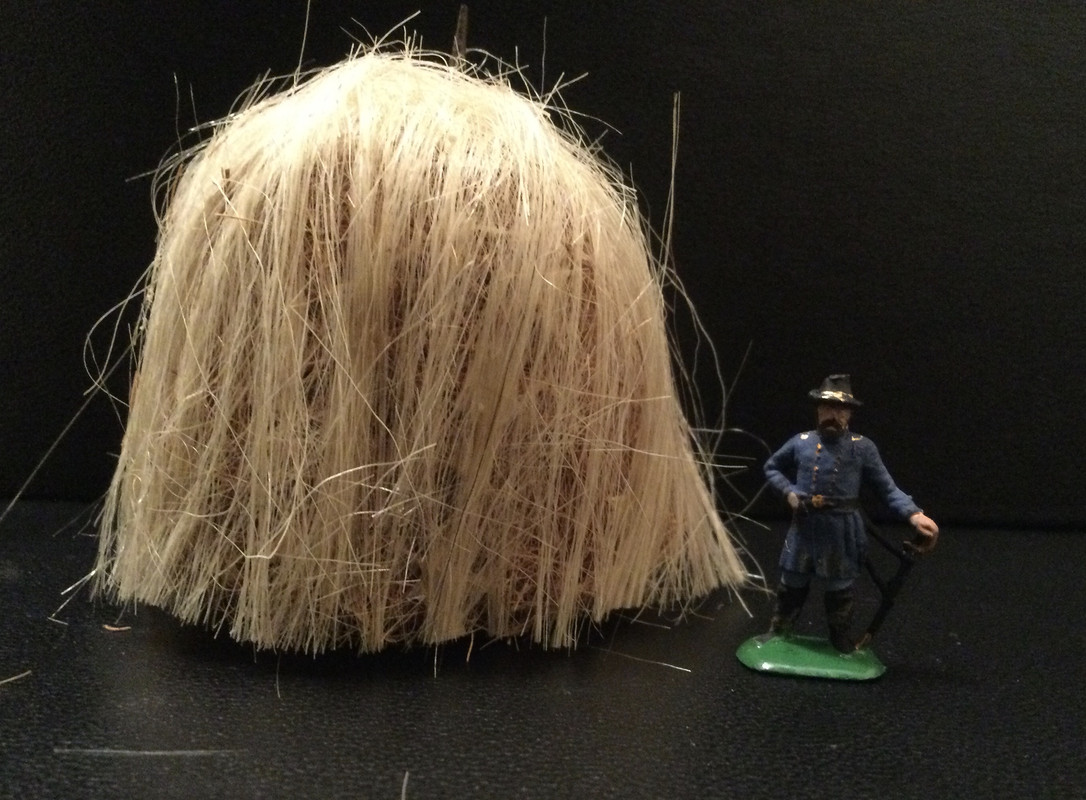 Lots to do.
Chris