Thank you for your kind words Sala.
IRISH BRIGADE
Authorised in September 1861 and initially commanded by Michael Corcoran, the unit was, following the dropping of his court martial, despatched to take part in the battle of 1st Manassass ( Bull Run).
The unit performed well although Corcoran was wounded and captured.
Command was then given to a Thomas Francis Meagher .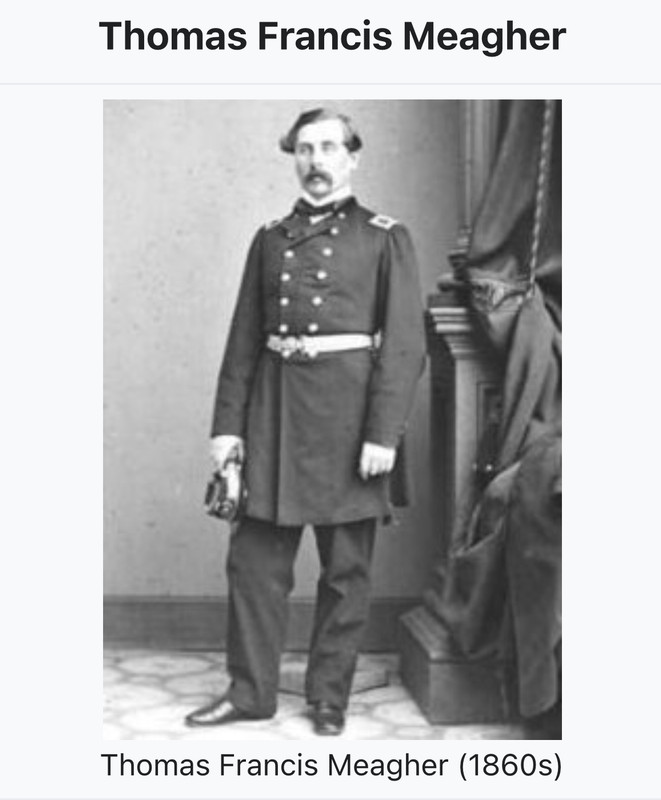 This fellow, having been initially condemned to death for his part in the Irish uprising of 1848, avoided a reduction in sentence to life imprisonment in Tasmania by escaping to San Francisco.
He actively recruited Irishmen in New York and effectively built up the Brigade and uniquely insisted that 80% of the troops be armed with the 1842 smooth bore musket in order to use the 'buck and ball' ammunition system as he believed in getting close to the enemy.
Success in the Seven Days campaign brought recognition of the units fighting skill which would be called upon at Antietam.
In the original action there were 540 casualties out of approximately 1200 engaged.
This was a large brigade and I have therefore used sixty troops to represent it.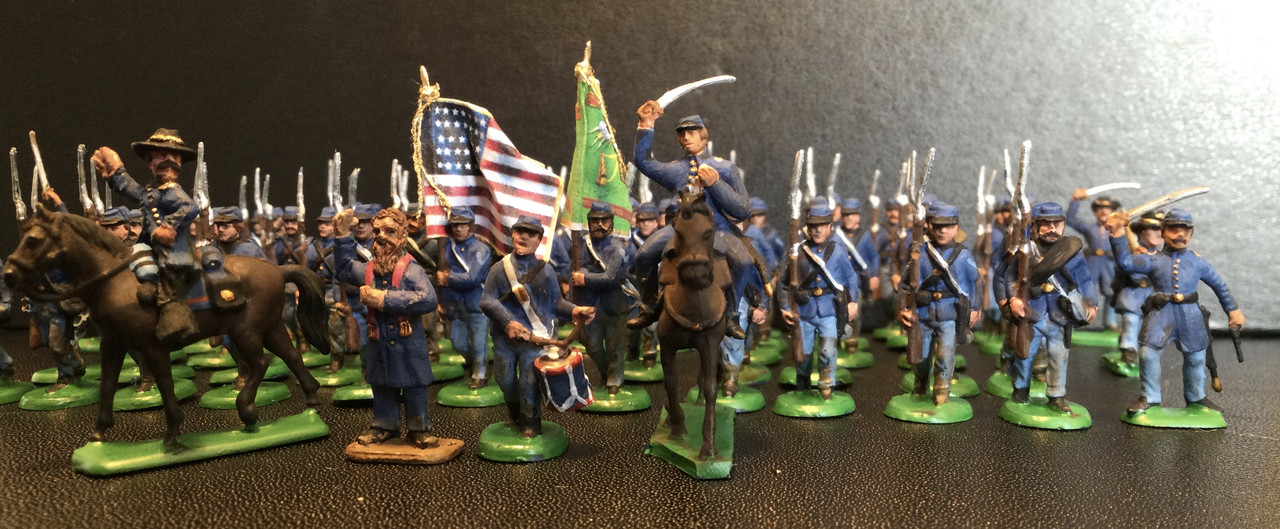 The units Irish Catholics were represented by Father William Corby CSC.
I originally converted a chap, seen blessing the Orndorff mill earlier in the text to represent him.
However, my very good friend Thomas Mischak, as a surprise and to my delight ordered and painted an excellent model for me.
Thank you again Thomas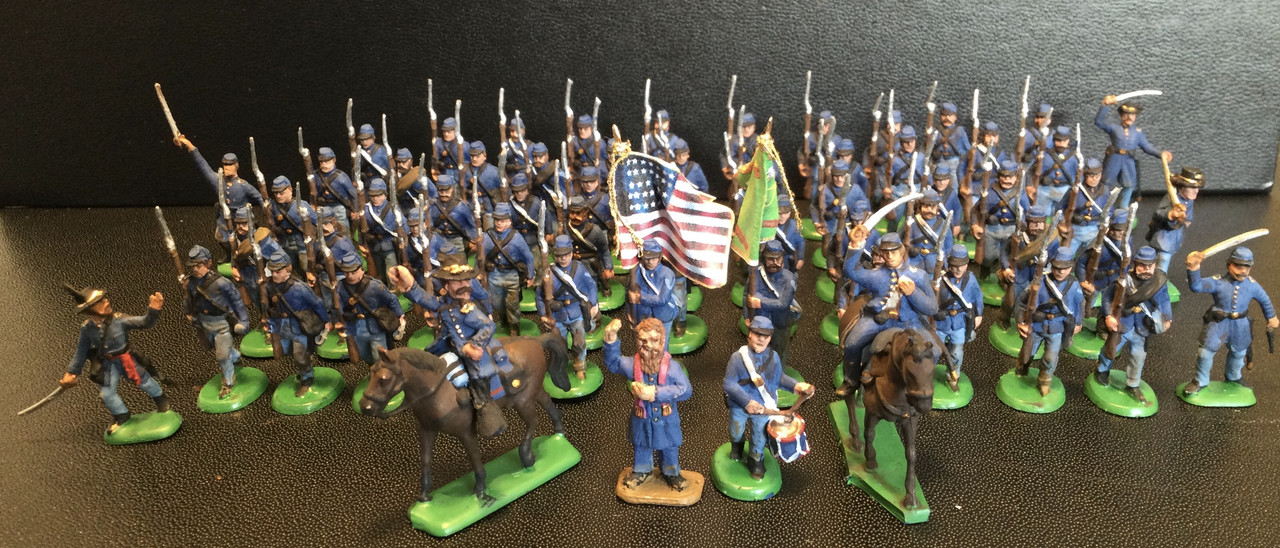 Interestingly, Meagher died on the 1st July 1867, falling off a steamboat into the Missouri River . A hard drinker, was it an accident, suicide, or, as claimed murder?
Fascinating life histories these fellows.
Getting there slowly.
Chris