Major General Joseph Hooker
A West Point career officer ' Fighting' Joe Hooker, despite the efforts of General Winfield Scott , returned to the ranks as a Brigadier General, at the start of the war and following success at the Battle of Williamsburg was eventually promoted to command the 1st Corps in time for Antietam.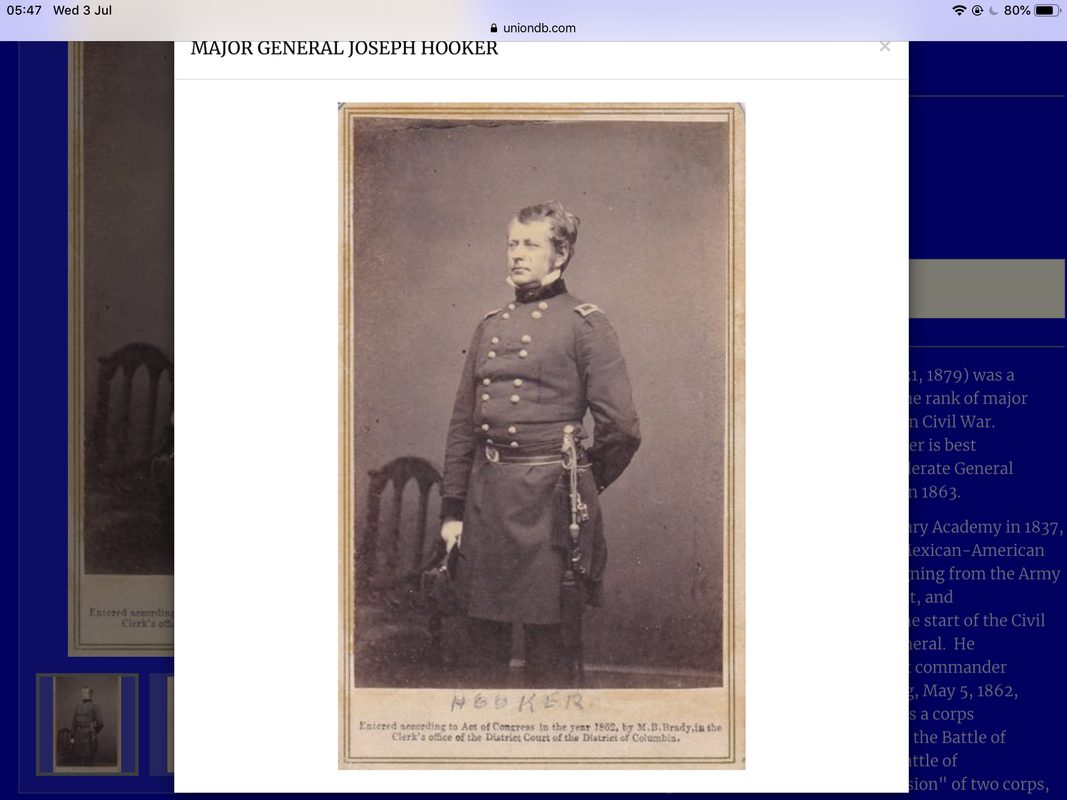 I researched various contemporary sources and it seems that a white horse was his mount at the engagement.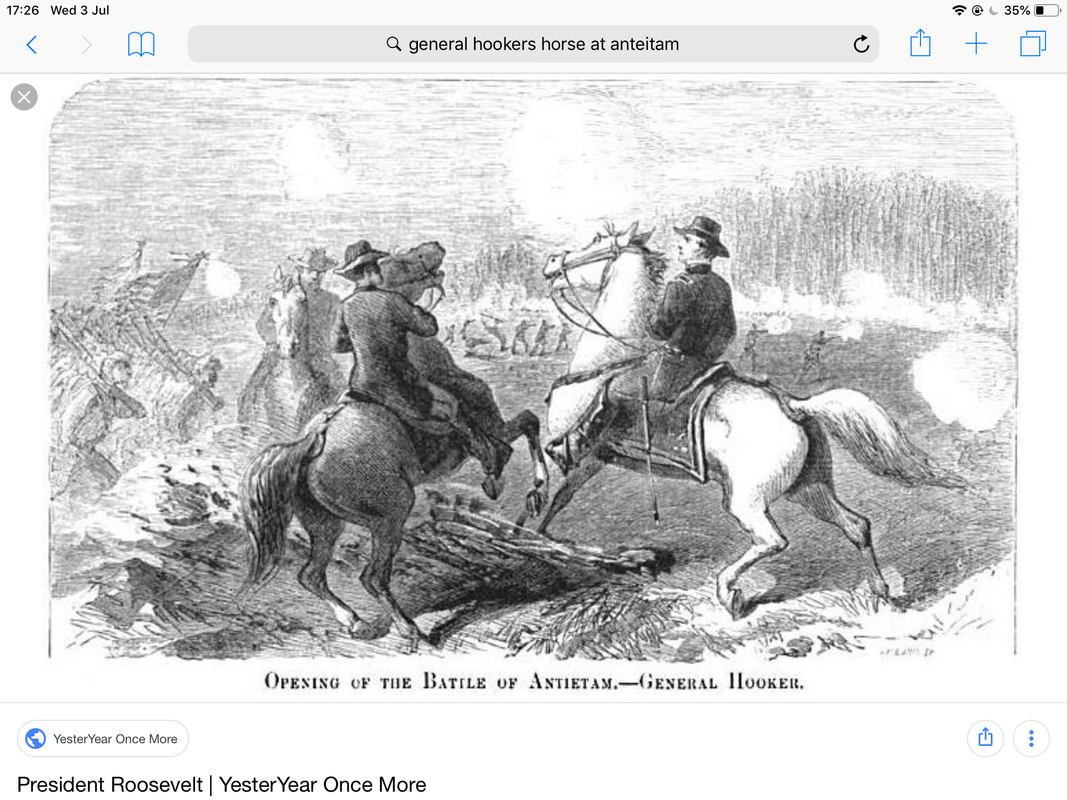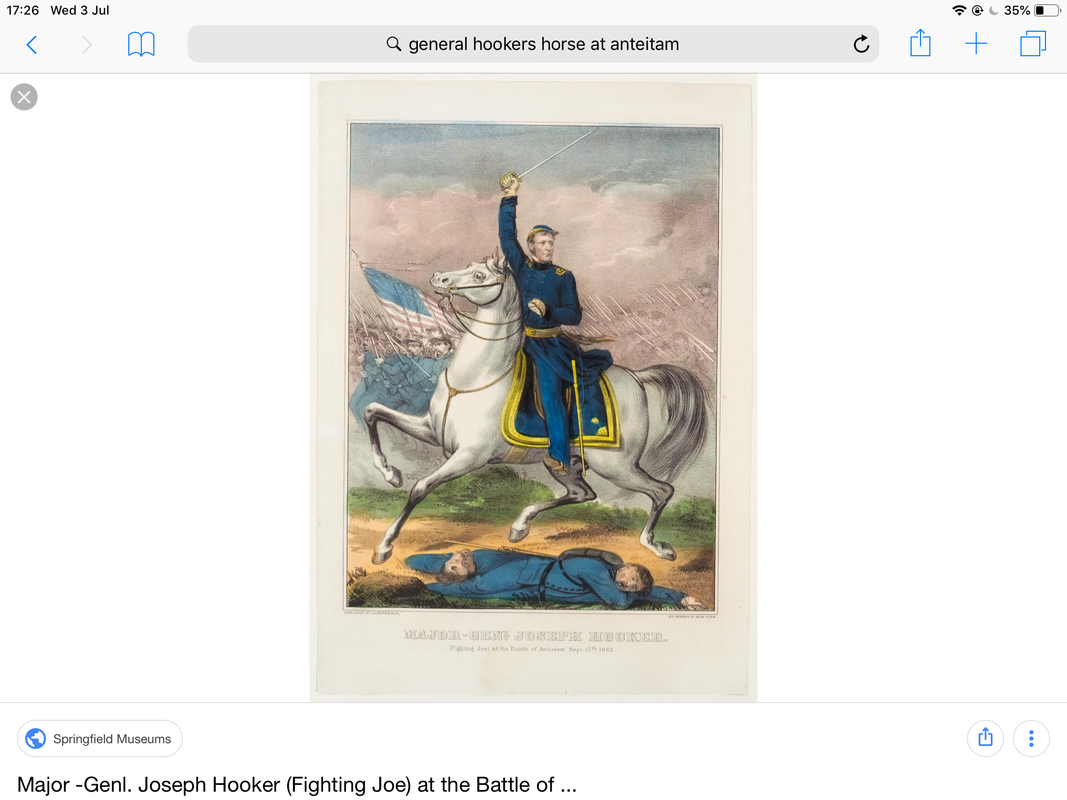 This one is at Chancellorsville after his promotion, again a white horse.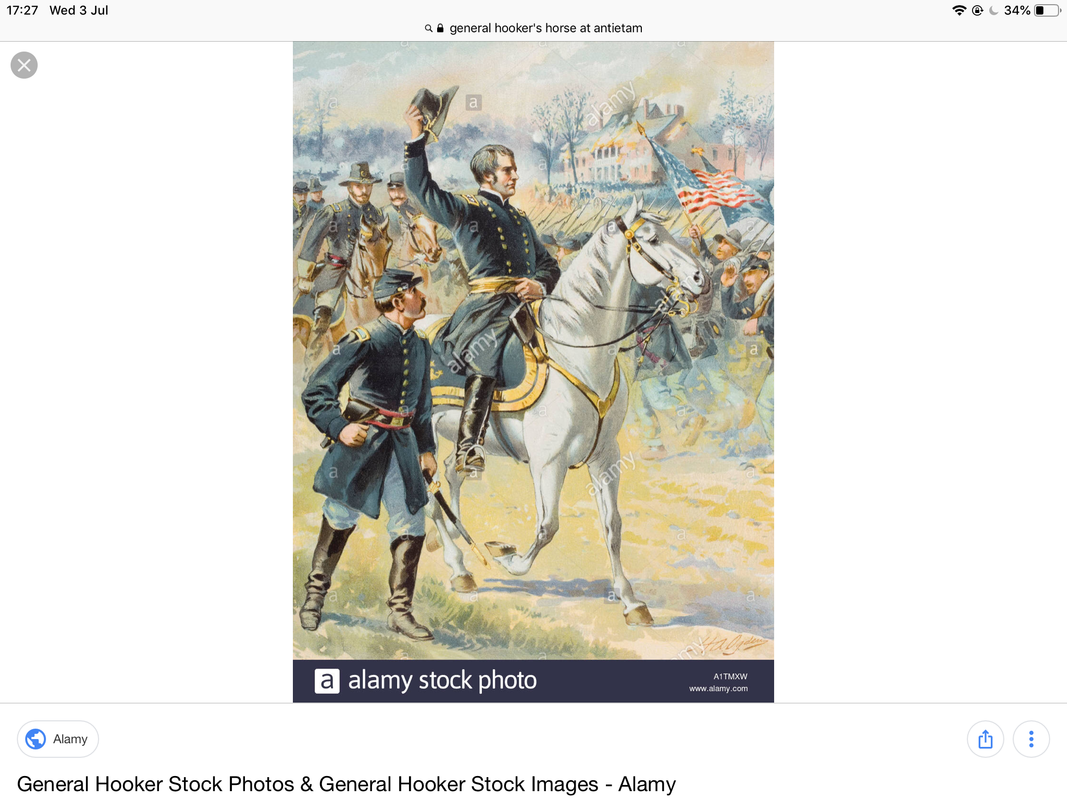 I selected an Italieri US cavalryman and sliced his wrist off.
To this I mounted a new hand holding binoculars from the Italieri mounted artillery officer. A new sword handle was taken from a Stretlets British ADC.
I made a binocular case from greenstuff along with its webbing.
However, upon painting him up his face was dreadful. A blob with a nose.
Not to be outdone, I sliced a Waterloo 1815 highlander officers bonnet off, did the pliers hollowing out the hat thing and remounted the lot on the original body.
I am quite pleased with him although the picture has revealed a few touch ups that are required.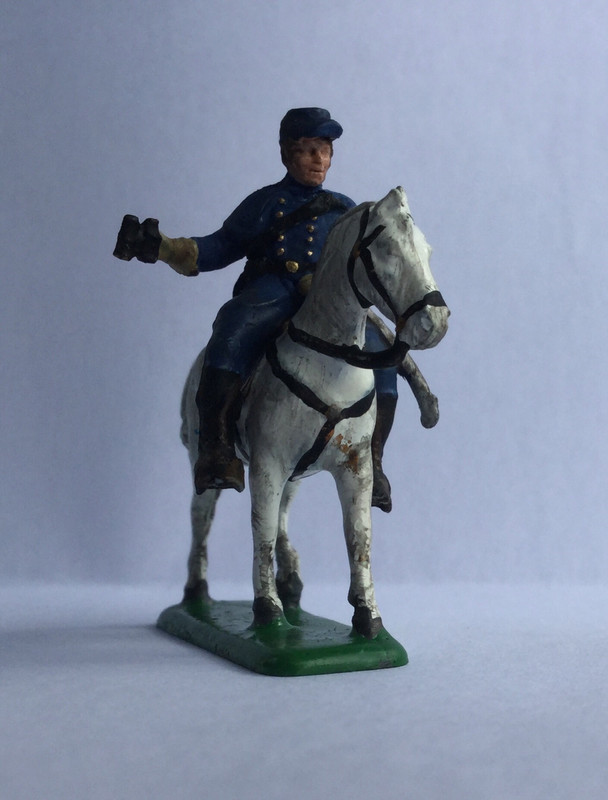 One of the problems it seems to me with this period in our scale is the lack of staff and generals.
Stretlets have had a good go at this but there is nothing like the variety that our Napoleonic friends have to draw upon.
Perhaps a Speria opportunity?
I for one would be keen.
Happy Modelling,
Chris