Worm/ Snake fencing.
Many parts of the battlefield had a form of fencing known as worm or snake fencing.
Split rails were laid on top of each other in order to build a simple fence, anchored by cross trees at the corners.
A rail was placed across these posts at the top to keep larger animals in or out.
Sometimes a low stone border wall would be placed at the base rather than rails to keep smaller animals secure.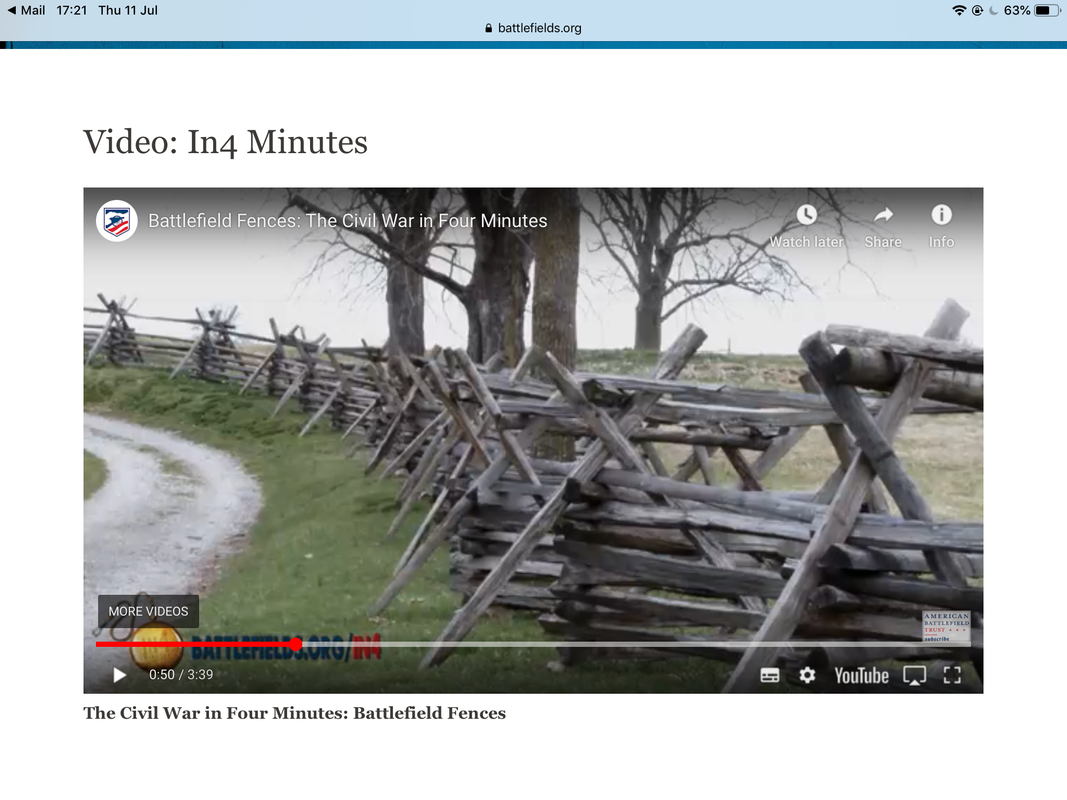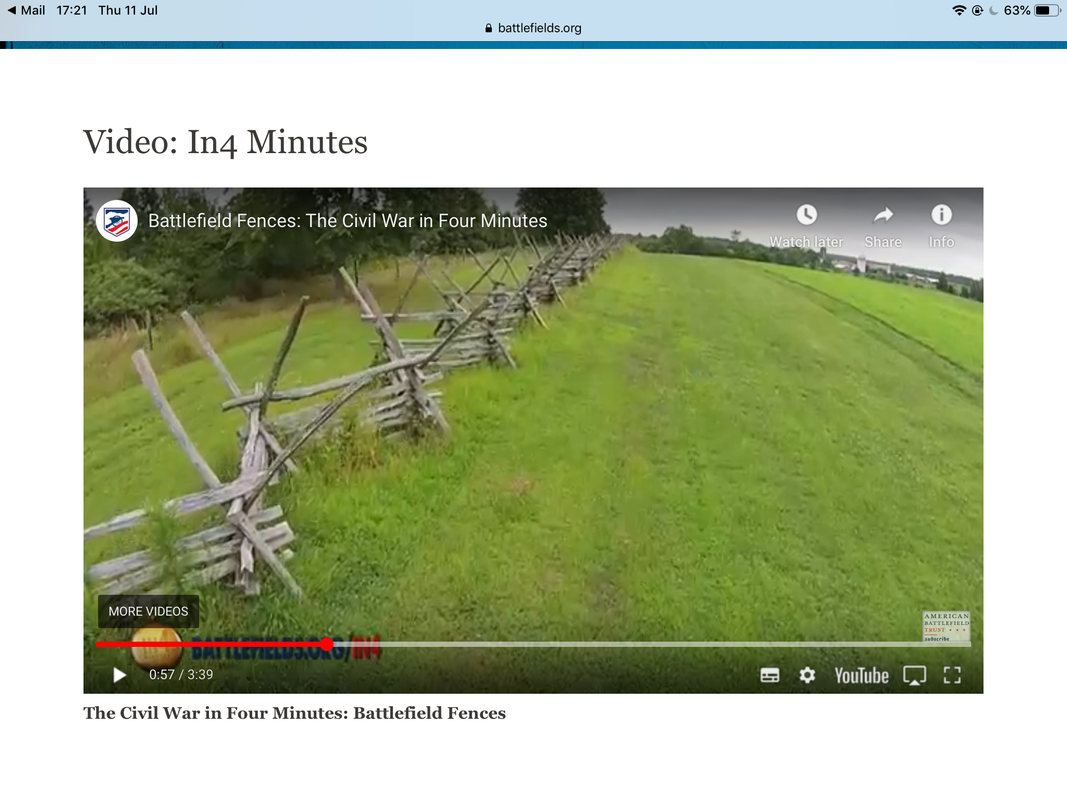 One of the most famous section of this fence type can be found, restored to its original form at ' Bloody lane'.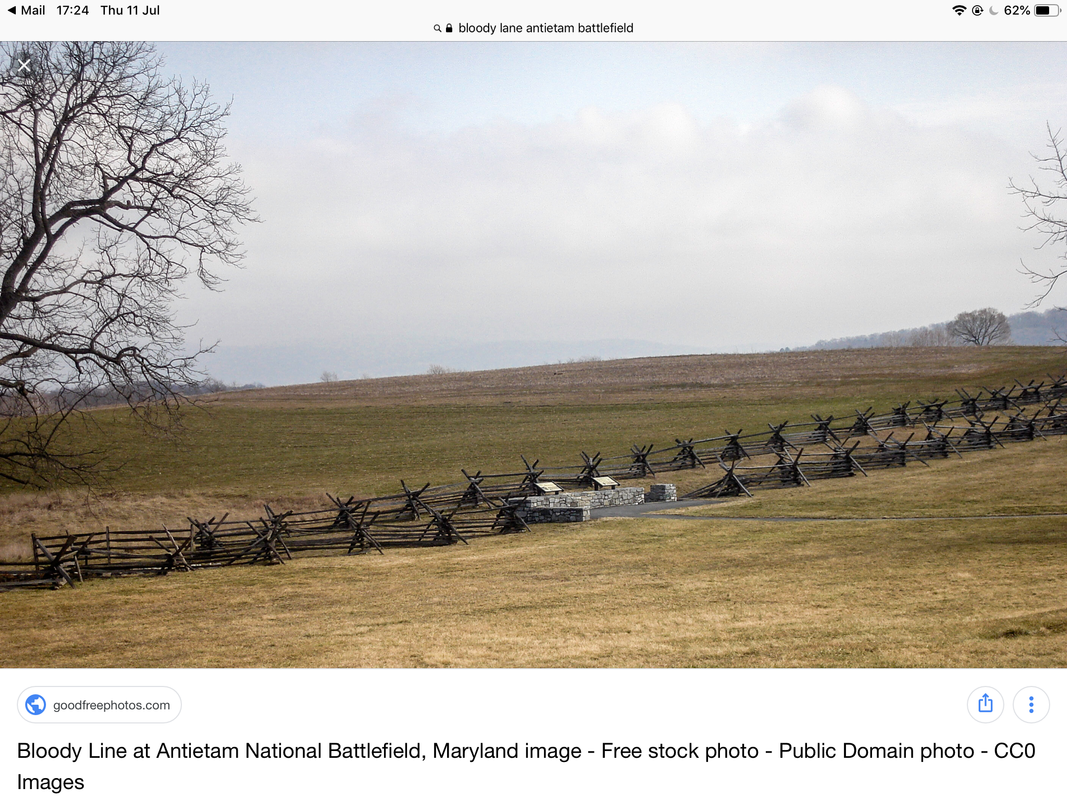 I thought these fences, being just stacked split rail fencing would be easy.
I have again been in the garden to find and split my twigs as per the original method.
Unfortunately, unlike the original there is no weight.
This means they are very fiddly and fall apart very easily.
Not much good when my smoke machine blows them towards the Potomac!
I feel that I will have to glue sections together and hand assemble the connections where necessary.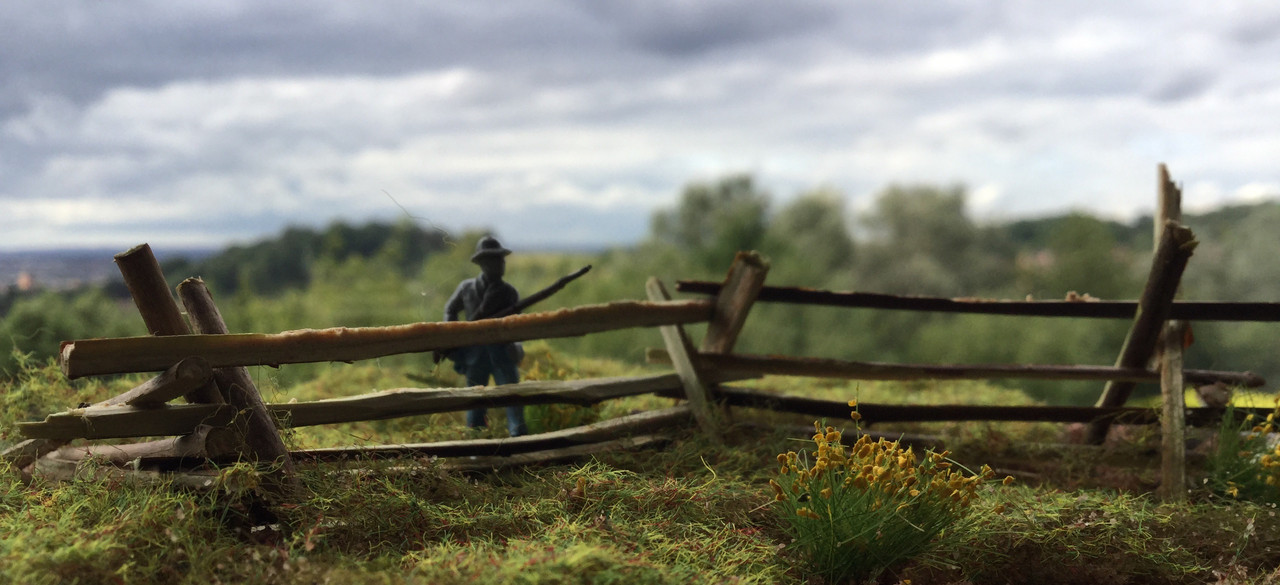 The photo shows areas to be improved but overall I am quite pleased with the mark 1 snake fence.
Happy modelling.
Farmer Chris