The Joshua Newcomer House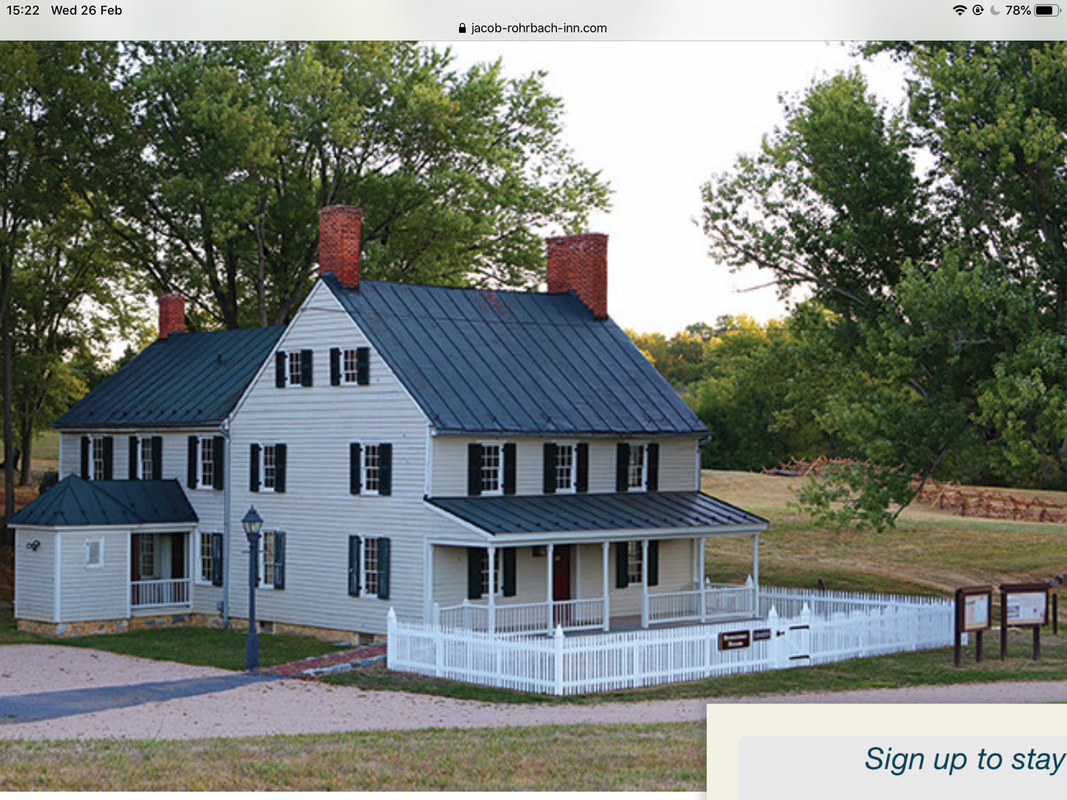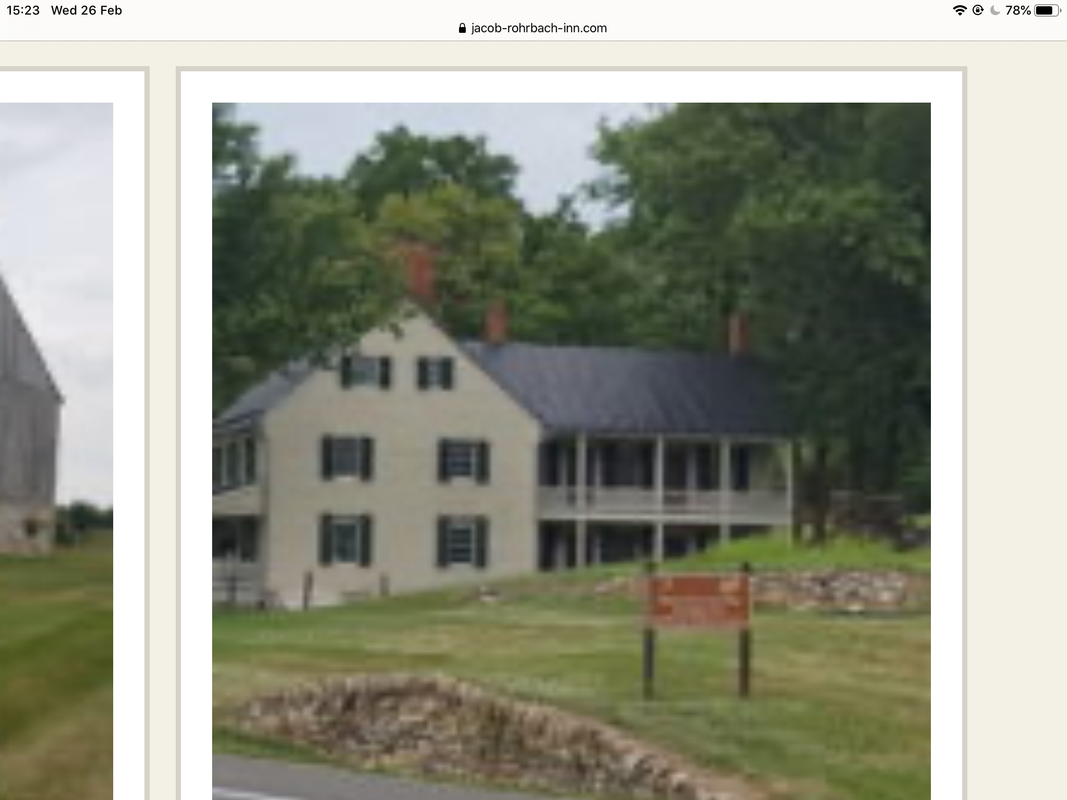 Located slightly west of the Orndorff ( middle ) bridge over the Antietam creek on the Boonsborough Pike, the building was originally built in the late 1780's by Christian Orndorff 11. This picture shows the property on the left hand side looking towards the bridge. The heights were occupied by Union artillery.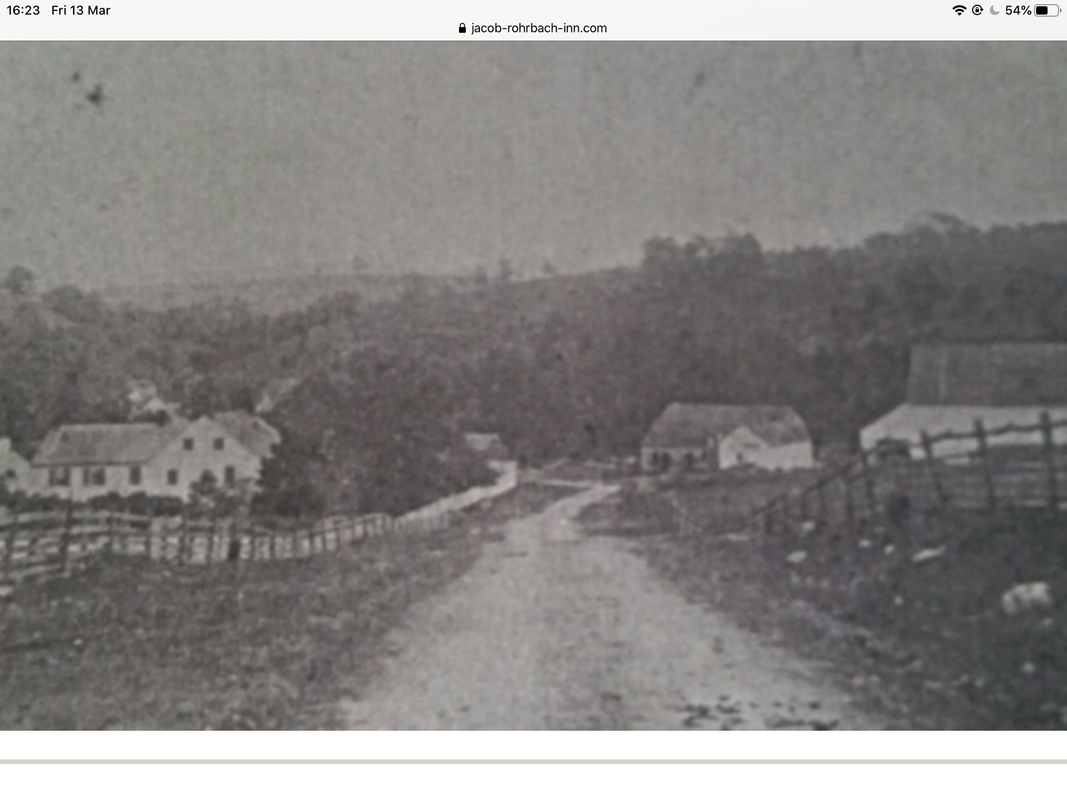 His father lived next door in a property that is no longer present. The creek, diverted through a race served as the power source for a grist and sawmill facility.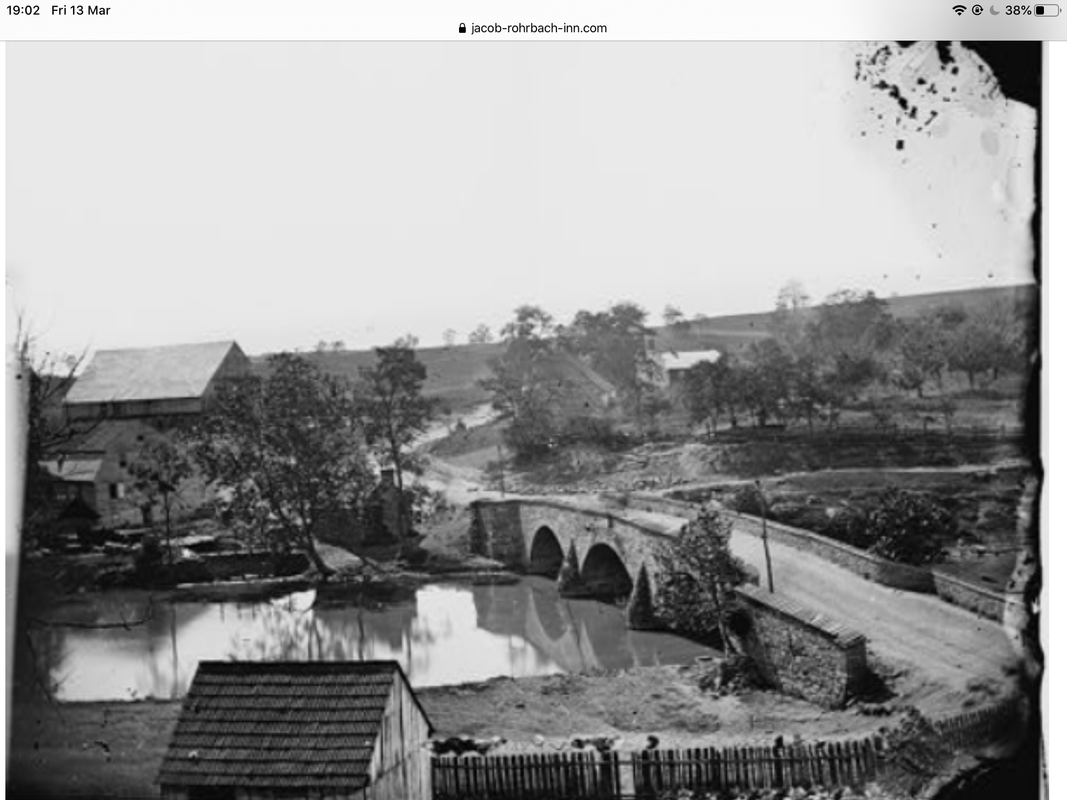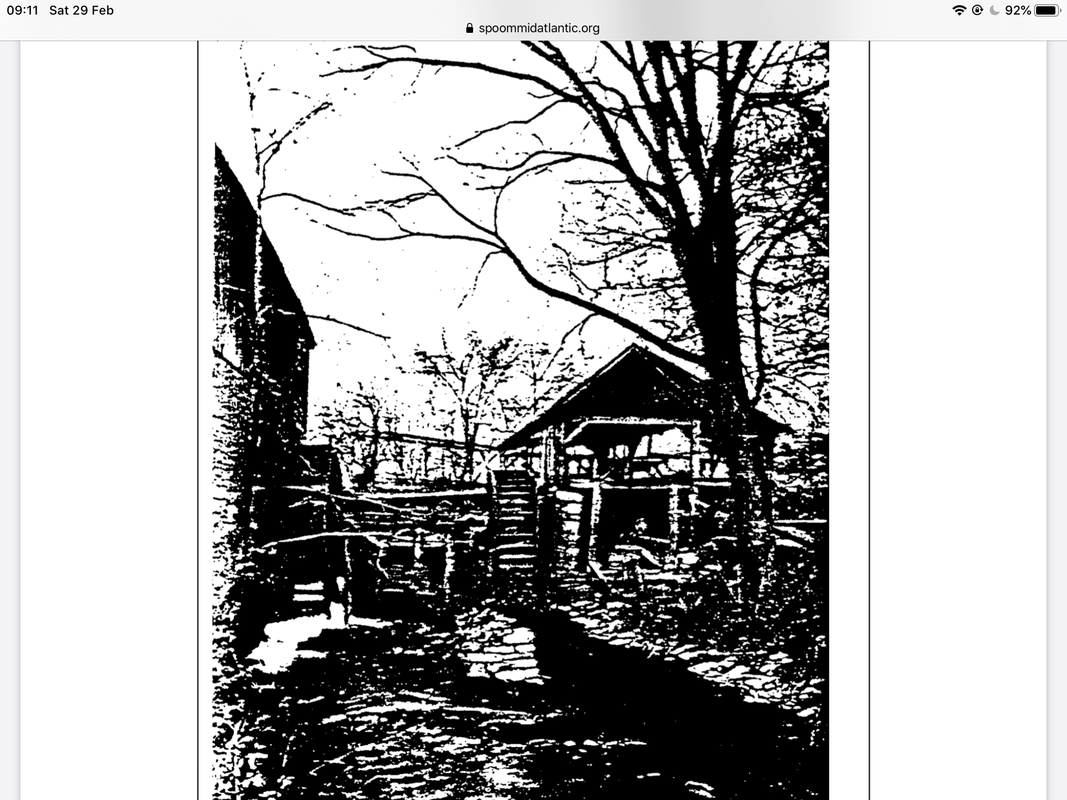 There was a large barn there too.
This view is of a long gone toll house looking down to the bridge from the Union side of the river with the barn in the distance.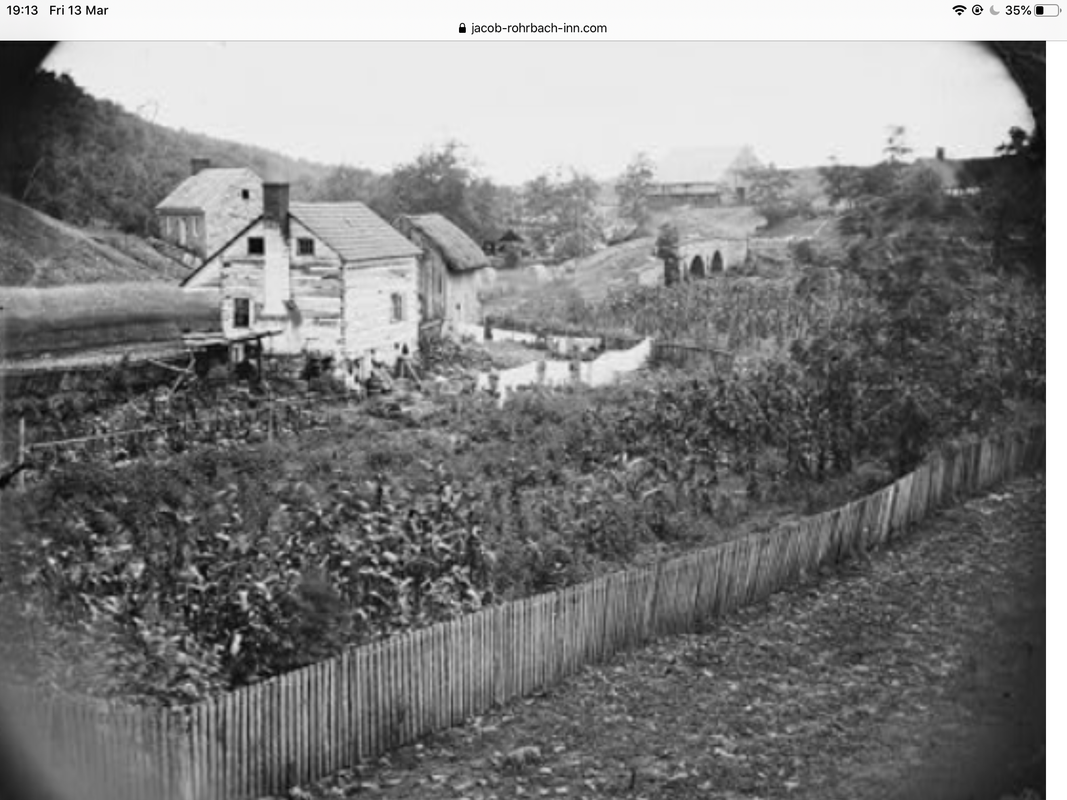 Following various owners the property was bought by Joshua Newcomer in 1853. The enterprise was very successful with the property being valued at $10,000 in 1860. A huge sum for those days.
In 1862 with the impending battle drawing near the family left the property for safety elsewhere. The damage afterwards was significant but because it was difficult to prove who had caused it he only received $145 from a claim of $3097.15!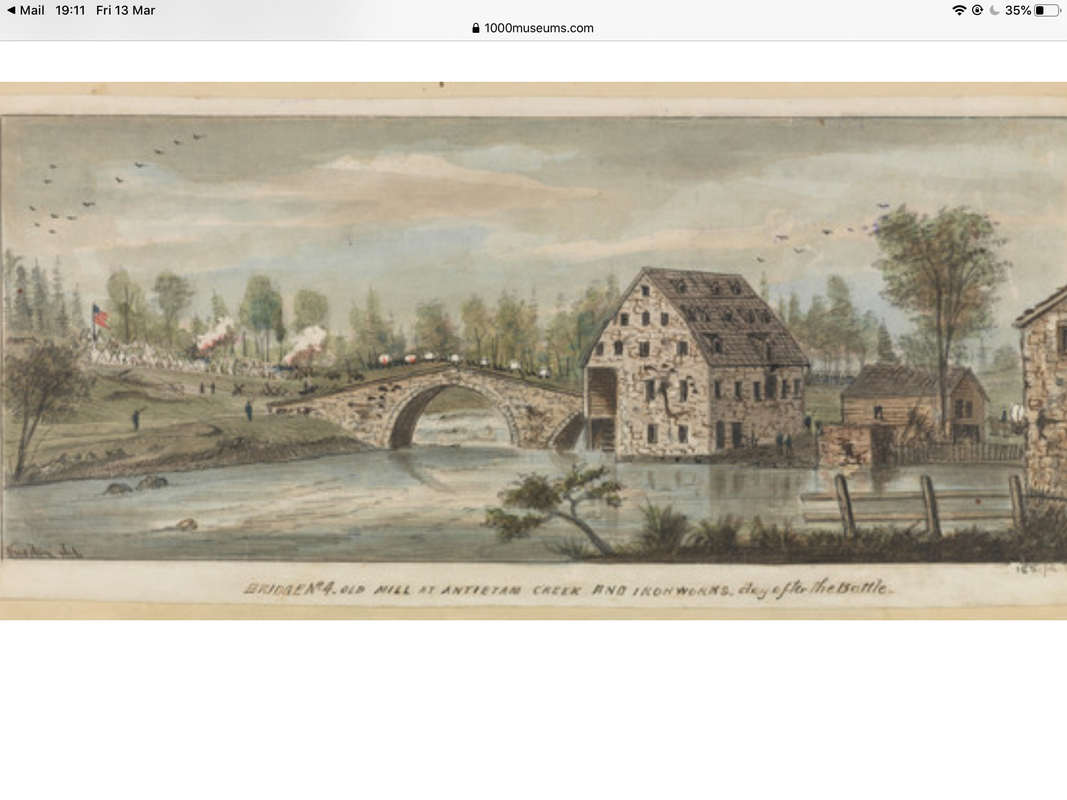 This, somewhat fanciful picture with a mill that looks nothing like Mr Gardeners picture taken just days after the battle was discovered by my wonderful wife, Der Feldmarschall.
This part of the battlefield saw limited action as McCellan, partly due to Pinkerton's (of the agency fame) inflated Rebel strength reports and his own caution.
Reports suggested that McClellan thought Lee could mount a massive attack here ala Malvern Hill and hence the defensive nature of Fifth Corps on the 17th.
I felt that the bridge and house will tie the battlefield together as the Rohrbach bridge is a bit out on a limb otherwise. I will have a think about the mill or barn depending on footprint later.
Whilst there are some nice pictures of the property, Google Earth was most useful in looking at the rear of the property especially.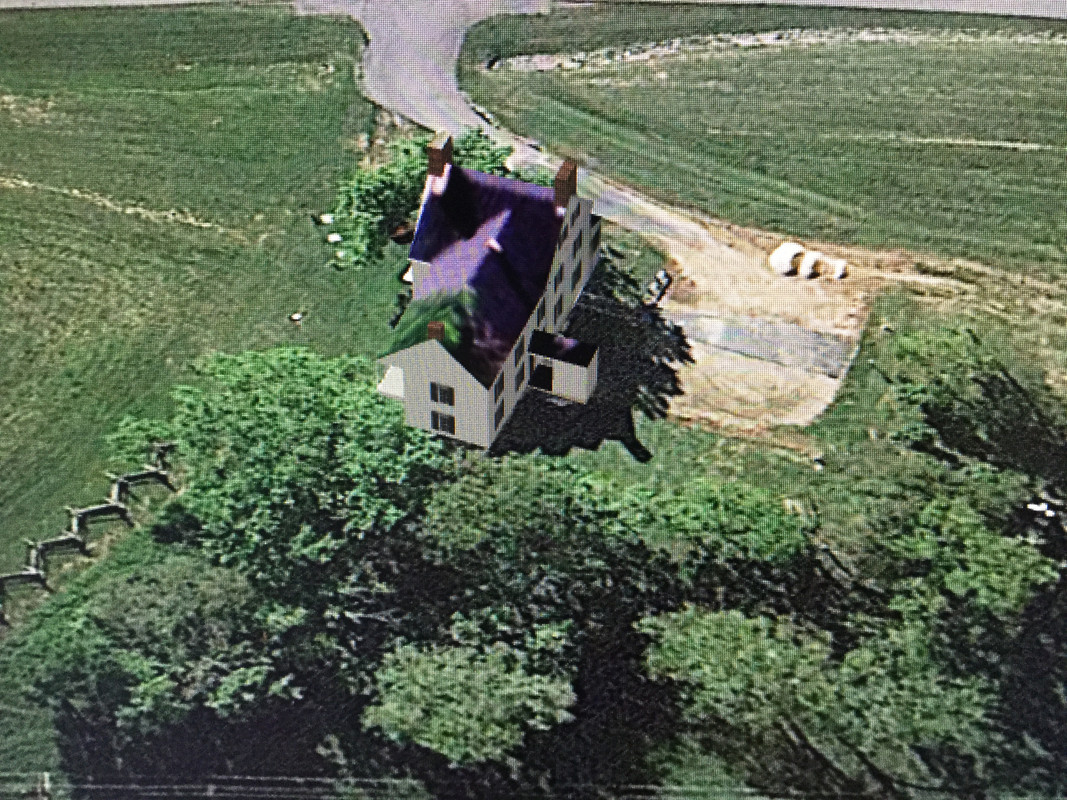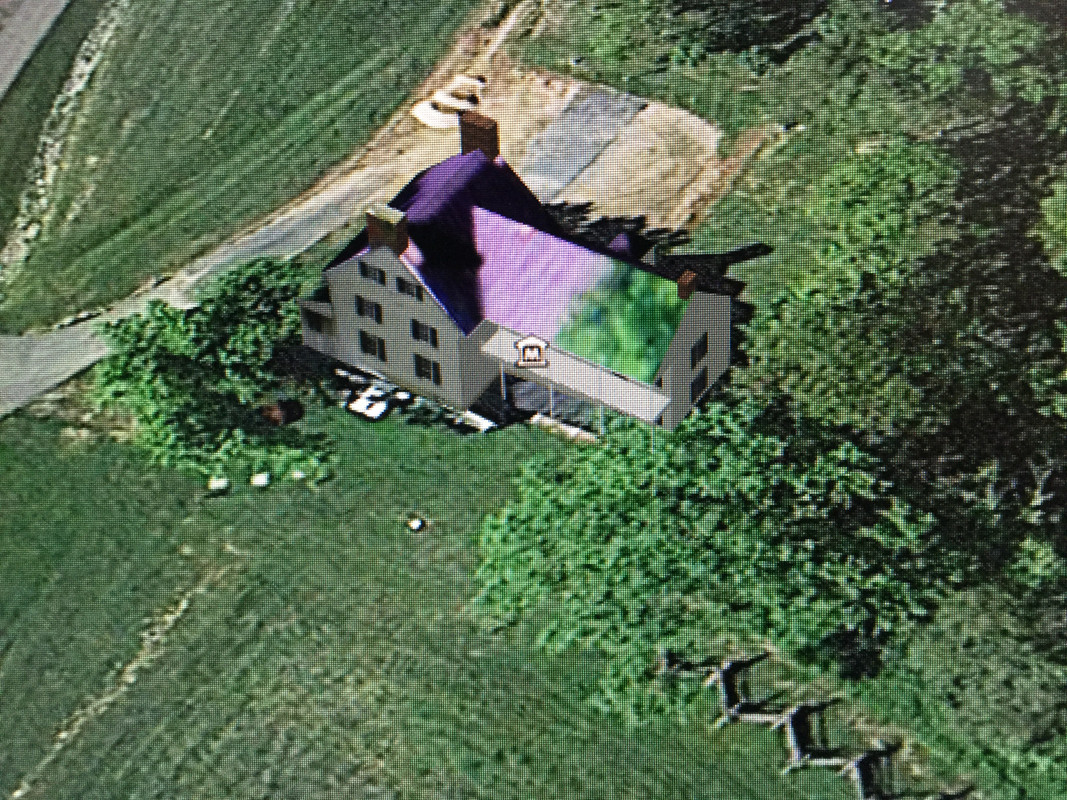 I have decided to alter the rear slightly regarding the amount of windows as I do not want an office block.
The present property has shutters. Although the 1862 pictures do not look like shutters are present I wonder if they are closed giving the impression of not being there.
I will take a view nearer to completion.
Happy modelling.
Chris